R Funk Band
Newly added singer-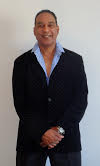 You can see the band by clicking on the video sample below.
This vocal and instrumental group plays a large repertoire of danceable, retro hits from the 1960s and 70s. R Funk Band plays fun and exciting songs that are easily recognized and loved by people of all ages and backgrounds.
R Funk Band plays classic Motown, soul and R&B this of the 1960s and club-favored dance music of the 1970s.
Song List:
July 2004
Note: We generally select a smaller subset of these songs that go over very well with a wide range of audiences. A typical club list and reception list is available. We are receptive to additional requests outside this list, preparation time permitting.
Current Hits (others by request)
Get Lucky (Daft Punk)
Bad Romance (Lady Gaga)
Call Me, Maybe (Carly Rae Jepsen)
California Gurls (Katy Perry & Snoop Dog)
Forget You (Ceelo Green)
I Gotta Feeling (Black-eyed Peas)
Make You Feel My Love (Adele)
Moves like Jagger (Maroon 5)
Poker Face (Lady Gaga)
Rehab (Amy Winehouse)
Rolling in the Deep (Adele)
Treasure (Bruno Mars)
Blurred Lines
Locked out of Heaven
Drive By
Stuff by Pink, like Raise Your Glass
1960s-70s Motown & Soul
(You make me feel like a) Natural Woman (Aretha Franklin)
Ain't Too Proud To Beg (The Temptations)
At Last (Etta James)
Can't Get Next To You (The Temptations)
Chain of Fools (Aretha Franklin)
Cold Sweat (James Brown)
Dance to the Music (Sly & Family Stone)
Dancing In the Streets (Martha & the Vandellas)
Dock of the Bay (Otis Redding)
Dr. Feelgood (Aretha Franklin)
Heard it through the Grapevine (Gladys Knight & the Pips)
Hold On, I'm Comin' (Sam & Dave)
I Feel Good (James Brown)
I Thank You (Sam & Dave)
I Wish (Stevie Wonder)
I'll Take You There (The Staples Singers)
Isn't She Lovely (Stevie Wonder)
It's Your Thing (Do Whatcha Wanna Do) (Isley Brothers)
Let's Stay Together (Al Green)
Midnight Train to Georgia (Gladys Knight & the Pips)
Mustang Sally (Wilson Pickett)
My Girl (The Temptations)
Papa Was a Rolling Stone (The Temptations)
Papas got a Brand New Bag (James Brown)
Proud Mary (Tina Turner)
Respect (Aretha Franklin)
Rock Steady (Aretha Franklin)
Shotgun (Jr. Walker & the All-Stars)
Shout (Isley Brothers)
Signed, Sealed, Delivered (Stevie Wonder)
Son of a Preacher Man (Dusty Springfield/Aretha Franklin)
Soul Man (Sam & Dave)
Stand By Me (Ben E. King)
Superstition (Stevie Wonder)
Thank You for Lettin' Me Bemiceself (Sly & Family Stone)
You are the Sunshine of My Life (Stevie Wonder)
Way You Do the Things You Do (The Temptations)
What's Going on? (Marvin Gaye)
When Something's Wrong with My Baby (Sam & Dave)
1960s-70s Classic Rock and Pop
Black Magic Woman (Santana)
Born To Be Wild (Steppenwolf)
Brown Eyed Girl (Van Morrison)
Brown Sugar (Rolling Stones)
Crazy Love (Van Morrison)
Dreams (Fleetwood Mac)
Evil Ways (Santana)
Feelin' Alright (Joe Cocker)
Folsom Prison Blues (Johnny Cash)
Gimme Some Lovin' (Spencer Davis)
Good Lovin' (Young Rascals)
Hard Days Night (The Beatles)
Honky-Tonk Woman (Rolling Stones)
I Saw Her Standing There (The Beatles)
In My Life (The Beatles)
Landslide (Stevie Nicks, Dixie Chicks)
Long Train Runnin' (Doobie Bros.)
Me and Bobby McGee (Janis Joplin)
Oye Como Va (Santana)
Pride and Joy (Stevie Ray Vaughn)
Sweet Home Alabama (Lynyrd Skynyrd)
Take Another Piece of My Heart (Janis Joplin)
Taking Care of Business (Bachman Turner Overdrive)
Takin' it to the Streets (Doobie Bros)
Tush (ZZ Top)
Unchained Melody (The Righteous Brothers)
Walk Don't Run (Ventures)
With a Little Help from My Friends (Joe Cocker, The Beatles)
Wonderful Tonight (Eric Clapton)
You Can't Always Get What You Want (Rolling Stones)
 1970's Disco, Dance, Funk, R&B (See also 1980s for very late Disco)
Ain't Nobody (Chaka Khan)
Back In Love (Ltd)
Best of My Love (The Emotions)
Boogie Man (KC and the Sunshine Band)
Boogie Ooogie Ooogie (A Taste of Honey)
Brick House (The Commodores)
December 1963 (Oh, What a Night) (Frankie Valli and the Four Seasons)
Get Down Tonight (KC & the Sunshine Band)
Get the Funk Outta Ma Face (Brothers Johnson)
Give Up the Funk (Parliament)
Good Times (Chic)
I Will Survive (Gloria Gaynor)
Lady Marmalade (Patti LaBelle)
Last Dance (Donna Summers)
Play That Funky Music (Wild Cherry)
Pick Up the Pieces (Average White Band)
September (Earth, Wind & Fire)
Shake Your Booty (KC and the Sunshine Band)
That's the Way (I like it) (KC & the Sunshine Band)
We Are Family (Sister Sledge)
What Is Hip (Tower Of Power)
1980s, '90s: Dance Pop, Rock and R&B
Ain't No Stoppin' Us Now (McFadden & Whitehead)
Beat It (Michael Jackson)
Billie Jean (Michael Jackson)
Borderline (Madonna)
Celebration (Kool & the Gang)
Don't Stop Believin' (Journey)
Don't Stop 'til You Get Enough (Michael Jackson)
Don't You Want Me, Baby (Human League)
Freeway of Love (Aretha Franklin)
Get this Party Started–I'm Coming Up (Pink)
Hit Me with Your Best Shot (Pat Benatar)
Holiday (Madonna)
Hot in Herre (Nelly)
I Gotta Feeling (Black Eyed Peas)
Kiss (Prince)
Let's Get it Started (Black Eyed Peas)
Let's Groove (Earth, Wind, & Fire)
Livin' on a Prayer (Bon Jovi)
Love Shack (The B-52s)
Melt with You (Modern English)
Obsession (Animotion)
Pour Some Sugar on Me (Def Leopard)
Rehab (Amy Winehouse)
Smooth (Santana)
Sweet Child O' Mine (Guns N' Roses)
The Way You Make Me Feel (Michael Jackson)
U got it Bad (Usher)
Walk like an Egyptian (The Bangles)
Walking on Sunshine (Katrina and the Waves)
What I Like about You
White Wedding, Part I (Billy Idol)
You Shook Me (All Night Long) (AC/DC)
1980s, '90s & Today: Alternative, Pop, Rock, Country and Modern Swing
All I Wanna Do (Sheryl Crow)
Black Velvet (Alannah Myles)
Burning Down the House (Bonnie Raitt, Talking Heads)
Come Away with Me (Nora Jones)
Drift Away (Uncle Cracker, Dobbie Gray)
Hand In My Pocket (Alanis Morisette)
Hard To Handle (Black Crows)
Redneck Woman (Gretchen Wilson)
Jump, Jive & Wail (Brian Setzer/Louie Prima)
1950s Roots Rock
Blue Suede Shoes (Carl Perkins)
Jailhouse Rock (Elvis Presley)
Johnny B. Goode (Little Richie)
Sleep Walk (Santo & Johnny)
Tequila (The Champs)
Standards, Swing, Smooth Jazz, Easy Listening, Dinner Instrumentals and Vocals
(numerous others for a "cocktail hour" duo consisting of Sax and keyboard with midi-tracks or highly affordable solo jazz guitar)
All Blues (Standard Instrumental)
All of Me (Frank Sinatra)
Breezin' (George Benson)
Cantaloupe Island (Herbie Hancock)
Come Away with Me (Nora Jones)
Fly Me to the Moon (Frank Sinatra)
God Bless the Child (Standard)
Have Nagila and Simon Tov (Traditional)
Holiday Songs by request (Traditional)
Home (Michael Buble)
How Sweet It Is (To Be Loved by You) (James Taylor)
I Don't Know Why (Nora Jones)
Just the Way You Are (Billy Joel)
Just the Way You Look Tonight (Frank Sinatra)
Little Sunflower (Freddie Hubbard)
Moondance (Van Morrison)
Mercy, Mercy, Mercy (The Crusaders)
Mister Magic (Grover Washington, Jr.)
New York, New York (Frank Sinatra) (Advanced notice requested)
Our Love Is Here To Stay (Harry Connick, Jr.)
Put it Where You Want it (The Crusaders)
Satin Doll (Duke Ellington)
Sissy Strut (The Meters)
Something (The Beatles)
Song for My Father (Horace Silver)
The Chicken (Jaco Pastorius)
The Girl from Ipanema (Stan Getz, et al)
Under the Boardwalk (Linda Ronstadt)
Unforgettable (Nat King Cole, Natalie Cole/Duet)
Watermelon Man (Standard Instrumental)
Wave (Standard Instrumental)
What a Wonderful World (Louie Armstrong)
Witchcraft (Frank Sinatra)
Your Song (Elton John)
First Dances, Grand Entrance & Special Dance Songs for Weddings
(Also listed Elsewhere–Others by request)
Ain't No Stoppin' Us Now (McFadden & Whitehead) (Climactic Last Dance!)
At Last (Etta James)
Come Away with Me (Nora Jones)
Daddy, Dance with Me (Father-Bride Dance)
Have I Told You Lately that I Love You (Van Morrison, Rod Stewart) (Father-Daughter or Mother-Son)
How Sweet It is (to be Loved by You) (James Taylor, others) (Grand Entrance)
Hot in Herre (Nelly) (Garter Toss)
I Can't Take My Eyes Off of You (Franki Valli and the Four Seasons (1st dance or other)
I Loved Her First (Heartland) Wonderful Father-Bride song)
Isn't She Lovely (Stevie Wonder) (Father-Daughter)
Just the Way You Are (Billy Joel)
Just the Way You Look Tonight (Frank Sinatra)
Last Dance (Donna Summers) (Climactic Last Dance)
Let's Stay Together (Al Green) (2nd dance commitment dance for guest couples?)
My Girl (The Temptations) (Father-Daughter or 1st, 2nd Dance)
Someone Like You (Van Morrison, Adele) (1st dance)
This will be (An Everlasting Love) Natalie Cole (Grand Entrance)
Unchained Melody (Righteous Bros) (Anniversary Dance–Ask Us)
Unforgettable (Nat King Cole, Natalie Cole/Duet) (First or 2nd Dance)
What a Wonderful World (Louie Armstrong)
You are the Sunshine of My Life (Stevie Wonder) (Mother-Son, Father-Daughter or 2nd Dance)