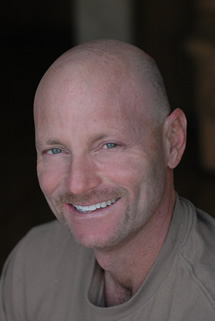 Todd Elliot Entertainment , Wedding – Event Planning

About Todd
Todd Elliot has developed and created his own Entertainment and Event-Wedding Planning business. His company works with some of LA's finest live music and entertainment. He is a Professional Dance performer, instructor, Entertainer, Magician, Auctioneer, MC.
Todd is the most prompt and dedicated Party Planner in Los Angeles.  He will spend as much time as needed to ensure your wedding or party is a big success with close to 25 years of experience and great social skills with people.
This unique site features swing dancing lessons and performances by many of our fabulous bands. Among Weddings, Private Parties, Corporate Functions, and New Years Eve Events, we do not miss a beat when it comes to bringing a successful event up a notch.
Our company was head of planning all the Entertainment for many past Concern Foundation Charity Cancer Events that bring in over 1 million dollars and that are attended by around 3,000 people at each of their annual fundraisers.
     Todd Elliot Entertainment and Event Planning works with all types of bands to fit your needs and can provide any specialty entertainment necessary for your event; including disc jockeys- DJ MCs, dancers, magicians, comedians, jugglers, balloon-makers, character actors and look-a-likes, casino games, and any other specialty requests.  you name it, we can get it for you.
     All of the bands are very diverse, versatile and entertaining. Keep in mind that besides the bands noted on the site, there are many other bands that are not listed that we have contacts with depending on your theme
     Todd Elliot is available to dance and teach at any-all events. Todd keeps the evening fun, energetic and is always patient.  We also have contacts for party rentals, professional photographers, videographers, casino gaming tables, flowers-decor and all types of specialty entertainment. Other services we can help with are catering-staffing, event coordinating and planning.
Our company can help with small to big parties. We have helped plan and book all the entertainment for the Texas Longhorn 2006 BCS party for approx. 10,000 people and the Illinios 2007 Rose Bowl Party for over 3000 people.
References, referrals also available upon request.
If you have an event, we have the contacts and experience! Feel free to check out any of the bands and their sound bites on the BANDS page.
Resume
Todd Elliot
(310) 827-0873
www.swingentertainment.com

My company, Todd Elliot Entertainment, Dance Company, Event/Wedding Planning & Production, specializes in all types of Live Music Groups/DJs/MCs, Unique & Specialty Entertainment and Dance Lessons/Performances. Since 1991 we have provided unparalleled services for Corporate Functions, Private Parties, Weddings, Bar/Bat Mitzvah's, Festivals and other special events. We are unique in that we are a one-stop-shop entertainment company for all occasions. We work with many major hotels and corporations with a high standard for Customer Service, Professionalism, Reliability, Experience and Talent.
Services
Event Production & Planning/Caterers/Private Chefs/Staffing
Live Bands, DJ/MCs, Photographers/Photo Booths/Videographers, Specialty Musicians, Onsite Coordination, Professional Dancers (Performance, Instruction & Motivational)
Magicians, Karaoke Djs, Caricaturists, Jugglers, Mimes, Casino Gaming Tables
Floral/Décor Dept.
Comedians/Unique Musicians & Specialty Entertainers
Party / Event Rentals Murder Mystery Themed Dinner Shows, etc.
Partial List of Clients
UCLA, USC, LMU, Texas, Wisconsin, Illinois Universities, HBO Project Greenlight, City of Hope, Merrill Lynch, House of Blues, American Heart Association, Merv Griffin Productions, Concern Foundation, Peterson Automotive Museum, The Disney Company, New York New York Hotel in Las Vegas, March Of Dimes, Home Improvement Television Show, Playboy Jazz Festival, Tiffany & Co., Santa Barbara Film Festival, Amgen, Lobster Festival, Tiffany & Co., Chivas Regal Liquor USA Tour, Bacara Hotel, Academy Award Winning Director Paul Haggis's Birthday Party, Long Beach Aquarium, E-3 Video Trade Show, Toshiba, ARCO, American Wine and Food Festival hosted by Wolfgang Puck. Jimmy Fox, Haley Mills, Mark Peel, See our website for more. https://swingentertainment.com/clientvenue-list
Partial List of Venues
House of Blues, Verandas, Sony Studios, Paramount Studios, Warner Bros. Studios, Universal Studios, Victorian, Queen Mary, (Ritz Carlton/Hilton/Hyatt/Marriott/Westin/Doubletree Hotels), Bel Air Bay Club, Peterson Automotive Museum, Mountain Gate Country Club, New York New York Hotel in Las Vegas- See more at https://swingentertainment.com/client-venue-list
Preferred Vendor List
Four Seasons- Beverly Wilshire Hotel, Ritz Carlton, Bel Air Bay Club, Verandas, Museum of Latin American Art, Mountain Gate Country Club, Culver City Marriott, L'Opera, UCLA, Culver City & LAX Doubletree Hotel, Ayres Hotel, Lucky Strike Bowling Alleys, The Reef, Temple Menorah- Redondo Beach, Dukes- Malibu to name a few.

References
Mark Anderson (Catering Manager- Four Seasons Beverly Wilshire) 310-858-2377
Adrienne Snow (Catering Manager- LAX Doubletree Hotel) 310-955-1122
Sheila & Michelle (Catering Managers- Culver City Doubletree Hotel) 310-649-1776
Lisa Charnes (Independent Consultant)  310-985-9081
Leticia Catalan (Director of Catering -Culver City Marriott) 310-590-2517
Lauren Harvey (Catering Manager- Verandas in Manhattan Beach) 310.546.7805
Lisa Bollier (Catering Manager- Bel Air Bay Club) 310-230-4741
Sara Sessa, (Tzell Travel Partner & CEO) 310.289.6000
Robyn Spencer (Kid's Party Guru Catering/Sales Manager- Lucky Strike Bowling)  818-933-2030
Deanna Maddalena (Director of Catering- Ayres Hotel/Matisse Restaurant)  310-536-0805
Carol Rosen (Party Designs by Carol) 310.471.8989
Lon Brown (Prime Time Personal Training Co.) 310-696-9855
Nicole Lira (Catering Manager- L'Opera in Long Beach) 562-491-0066
Sarajane Landun (ISES Board Member/Grand Events Co.) 310.936.2954
Chris Toomey (Catholic Charities) 818.247.6000
Christina Cruz (Facility Rentals Coordinator- Museum of Latin American Art) 562-216-4112
Madelina Silva (Special Events Manager- Dukes in Malibu) 310-317-6204