Our High Quality Professional Dance Company can provide any-all Specialty Dancers for any Event or Occasion
Swing, Salsa, Ballroom, Motivational and Interactive
Lessons and Performances
CHOREOGRAPHY
ENTERTAINER
MASTER OF CEREMONIES
Todd provides Wedding First Dance Lessons in Los Angeles and all over Southern California.   Contact Todd to setup your lesson as he customizes it to your preference & ability while keeping it fun no matter what level you are.  Todd can add choreography.  You can video your lessons to practice at home
Todd also provides Swing Dance Performers for Hire in Los Angeles and in Southern California to entertain, motivate and interact with guests.  Todd is the leader of the dancers to get the party going with informal instruction, performing with his partner and dancing with any guests who desire.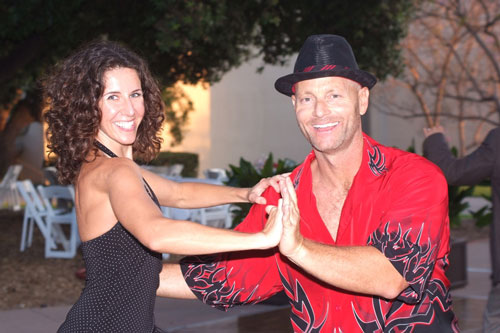 References are available on request.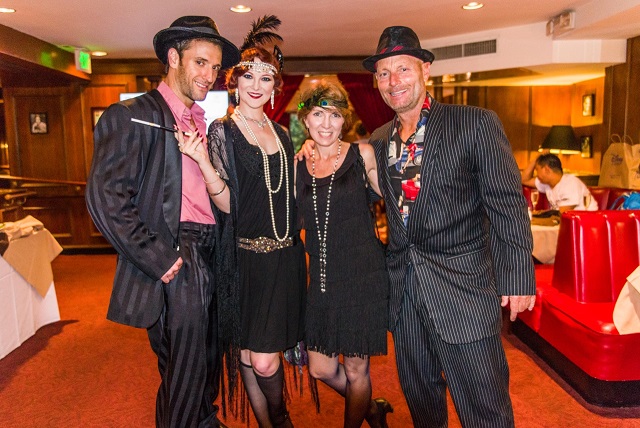 This Swing-Salsa Dance resume includes instruction and performances at weddings, private parties, festivals and corporate events. Todd Elliot has instructed at over 20 venues, as well as numerous private events. He also promotes and manages many swing bands, as seen on the Bands section of this web site. Todd has many wonderful references, referrals and recommendations available.
Todd has performed and entertained at many private functions, including the first and second annual Getty company parties with over 3,000 attendees at the museum, a few private Disney Co. parties, and other corporate events by Arco, Toshiba, House of Blues, City of Hope, Swing Alive at the Hollywood Palladium, and the last episode party for Home Improvement with Big Bad Voodoo Daddy.
Todd has also performed for private events with Merv Griffins 2000 New Year's show featuring The Alien Fashion Show Swing Band, numerous corporate parties with The Brian Setzer Orchestra and Royal Crown Revue on separate occasions, the premier of The Grinch movie starring Jim Carrey at Universal Pictures with Cherry Poppin Daddies performing.
Some places Todd Elliot has performed include the following venues: The Derby, The Coconut Club, The Moonlight, Deuces,  Tony Ps, Scruffy Osheas, The Gig, The El Rey, The House of Blues, Club Caprice, The Twin Palms, The Hollywood Athletic Club, St. Stephens Green, The Boathouse, The Blue Tatoo, The Sant Monica Pier, and The Atlas to name a few, as well as Weddings, Bar-Bat Mitzvahs, and Special Occasions.
Todd was also hired to swing dance on a past NBC Sitcom called Chicago Sons, and has been requested for a Brian Setzer Video and a TV show called Everybody Loves Raymond.
Todd is the King of Swing. As well as being familiar with other dance styles, he is associated with incredible, professional dancers – where the guarantee is No one will want to leave the dance floor. He also Teaches Kids. His best assets are being patient when he is teaching and fun when he is performing. Todd will make it very enjoyable for the audience and will pull people and strangers out of the crowd to dance and make it fun for everyone.
Todd Elliot and his Zoot Suit are ready to instruct- perform at all events.
He is available for Private Lessons – Wedding Couple First Dance Instruction and Choreography
Every so often, Todd Promotes Events at local venues open to the public.
Please contact Todd Elliot for scheduling / pricing and what is going on.
References are available on request.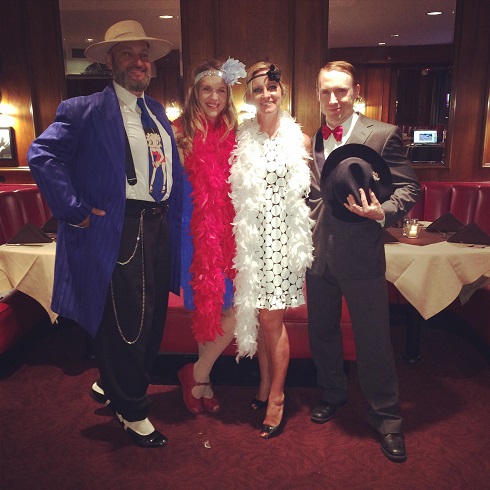 ---
 Other Dance Styles-Performances.
Hip Hop and Break Dancers are great for your event as they perform,  interact with guests and even do some basic instruction.
Tap Dancers
Middle Eastern-Belly Dancing Dancer Sample

Showgirls, Brazilian and Flamenco Dancers

Hawaiian-Luau Dance Sample Video:
Some of our motivational dancers, assistants and onsite coordinators below for Bar-Bat Mitzvahs, Adult events- Weddings,  teen functions and Corporate Events to enhance your party, interact with guests and get people dancing.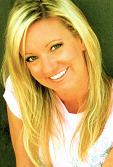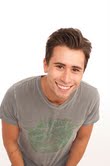 Here is our male dancer-mc at a bat mitzvah on the video below.