We are a full service, professional karaoke provider for any event in Southern California. We travel from LA to San Diego, Santa Barbara to Palm Springs. Our karaoke services provide a wide variety of songs. Whether you're looking for karaoke services for your Wedding, corporate party, holiday party, kid's party, birthday party, or anniversary, we'd be happy to help! We cover all of Southern California with Los Angeles, San Diego, Orange County, Santa Barbara, and Palm Springs karaoke services. Check out more information below!
We work closely with event planners to make your event as enjoyable and fun as possible and to go as planned.
We also provide Public Address systems as well as background, dinner and dance music as required and in between songs. We have over 15,000 songs, are totally self-sufficient and use the latest computer technology, as well as C.D.G. format and require minimal power and placement amenities.
Our Karaoke Service always provides a knowledgeable, capable, and helpful professional staff member to set-up and operate the equipment. If hosting and announcement services are also needed, we are well versed in those areas. Our goal is to make your event or occasion a great time and lasting memory.
---
 (DJ-MC-Karaoke Host)
Our female Karaoke-DJ is an experienced and multi-talented performer with an infectious love for music. As a singer, karaoke DJ/MC, entertainer and host, she is the perfect addition to any event with her vibrant personality and professionalism, from parties to weddings to bar-bat mitzvahs, and many more. No gathering is too formal or informal.
With a professional sound system, dance-atmosphere lighting and a library of over 15,000 plus songs, your karaoke party will be the talk of the town. she will bring the fun and do all the work so that you and your guests can sing and dance the night away.  She has also done character work and hosted children's parties for a kids party company in New York City. She has a theatre degree and has worked in comedy. She is also a great singer who can get your karaoke party started and bring guests out of their shells if need be.
A partial list of clients are:
Intel
Wells Fargo
Stater Brothers
A and E
MTV
Apollo Investments
Tzell-All Travel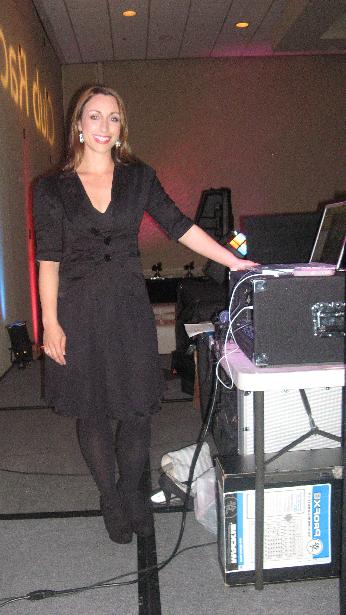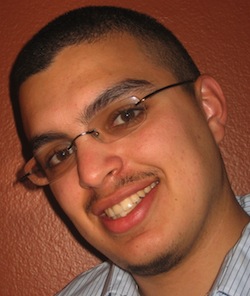 Our Male Karaoke DJ, pictured above, is a trained musician and singer with a bachelor's degree in ethnomusicology from UCLA.  He is well versed in most genres of music and has absolutely no problem getting the party started by singing the first song or helping people out with duets.  He has done MCing for just about every type of party or event imaginable with enthusiasm and professionalism.  He has experience with party goers of all ages and goes out of his way to make sure everyone is having a good time.
Audio-Visual Equipment:
Fender Passport Sound System 
-Compact enough to fit in a living room, powerful enough to fill a large auditorium or hall.
Ace Sonic Dual Wireless Microphones
-Two wireless microphones for multiple singers with a range of 30 Feet
Two Flat Panel TV's
-One for the singer and one for the audience
Digital Karaoke Experience
-All Karaoke is played digitally off a laptop for instant access and playback.  All you need is a song title and your song can be punched up in seconds.  The karaoke library exceeds over 125,000 songs and is updated every week with the latest hits.  This includes over 3,000 Spanish titles as well.
DJ Music In Between Karaoke
-Library of over 15,000 dance-party songs that can be played in between karaoke singing to keep the party going.  Requests are welcome and music is always appropriate for the type of event.
Options to add to the package:
Picture Slideshow
-Have pictures of friends and family scrolling on the screens when there aren't any lyrics showing. 
DJ Light Show
-Colorful light show featuring multi-colored rotating LED lights for a fun nightclub experience.