Todd Elliot Entertainment provides top quality professional wedding, event, and party photo booth rental and photo flip books. We provide photo booth services for all of Southern California including Los Angeles, San Diego, Orange County, Santa Barbara, Palm Springs, and any cities in between. Check out more information below!
We provide the best Mobile Photo Booths to Rent in Los Angeles and surrounding cities in Southern California.

We Rent  Photobooths for all types of events in  LA and many other cities in California

Celebrity Events for photo booths- Snoop Dog and Wiz Kalifa in the photos below at a 2020 Halloween Party with our photo booth.
We have a variety of Photo Booths with different packages.  One of the most popular is out open air photo booths with high quality cameras.  This photo booth can include a few guests to a big group taking a photo at one time (15-20 if desired).
New 360 Photo Booth-  
Check out our Mirror Photo Booth which is very fun and higher end.
Todd Elliot Entertainment provides top quality professional wedding, event, and party mobile, roving photo booths. We cover all of Southern California providing mobile, roving photo booths for Los Angeles, San Diego, Orange County, Santa Barbara, Palm Springs, and any cities in between. Check out more information below! We have many different packages and prices available depending on your needs:
As of December 2014, I have created our New Mobile Photo Booth. This includes one photographer to rove around the party and take unlimited pictures where the client gets a file of all of the photos at the end of the event. Added features are props set at a station, access to social media in real time with guests interacting and being able to include captions or short phrases while getting an email sent to them right away.  This is a big hit as everyone loves to interact and get their photos to see and share on facebook and email if they desire.  Text/Logo of your event or company can also be added.
 See some samples below of events we have done with our mobile photo booth to hire.  The better the lighting, the better the photos.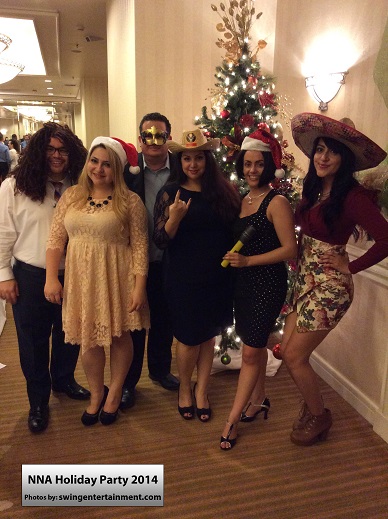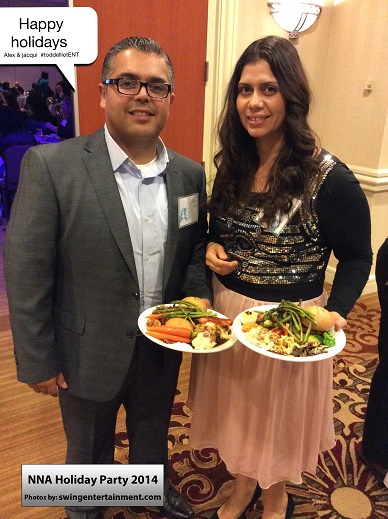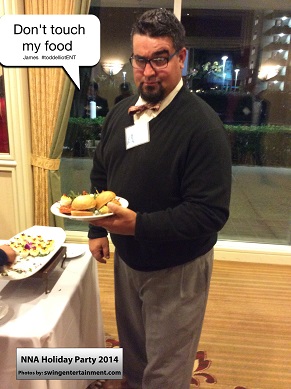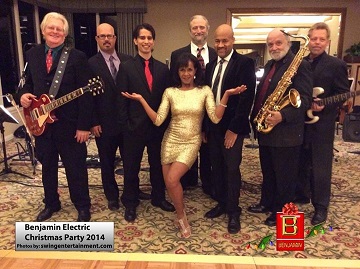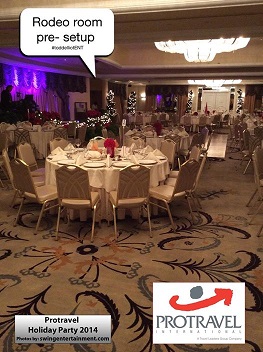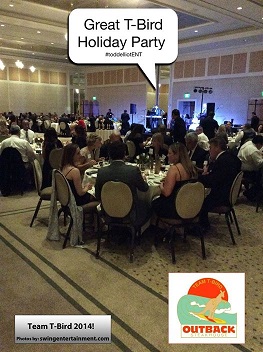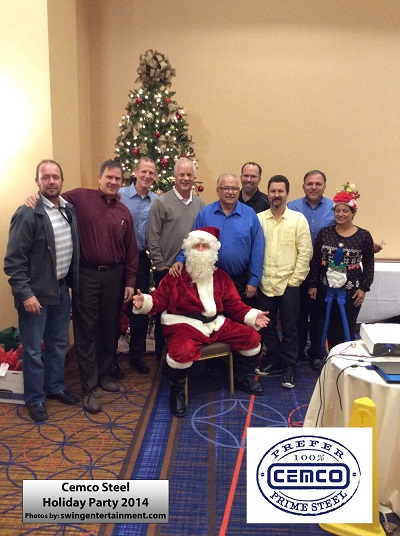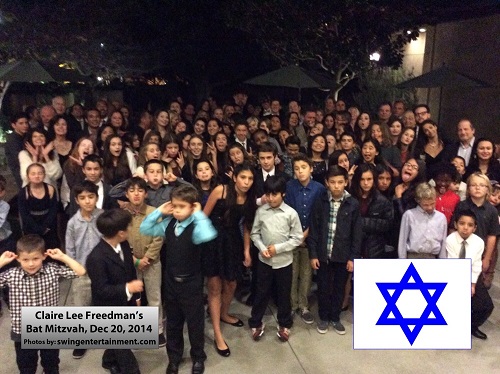 Our booths combine the classic photo booth experience with new digital technology. Our open air photo booth has a high resolution digital camera coupled with a high quality SONY® dye-sub digital printer. You get 2- 2 x 6  strips with 4 digital images  and custom text or logo on each photo strip and you choose between color and Black and White photos. Included are props and one staff tech to help you during your event. Extras are a photo montage dvd -click on the youtube link right below and a dvd of all your photos the whole night with certain packages. We can add a Social Media Kiosk to send any, all photos right away on certain photo booths. Please inquire for details.
Our Photo Booths are the best looking, fastest, highest quality open-air photo booths that are very easy to use and are the smallest, lightest photo booth available that can be set-up in any location for your event. For example, upstairs, downstairs, in very tight spaces, outdoors or indoors on a boat and even your living or dining room it's that portable!
How many photos can we take
Unlimited photos can be taken. The machine's proprietary printer -not your home style photo printer is a SONY dye-sub printer with enough paper for over ten rentals. It is the fastest, highest quality printer available.
How does it work
Just get in, sit down on a spacious bench, view yourself on the large monitor screen, push the red button for color photos, or the black button for black and white photos, then get ready and prepare for 4 photos taken in 15 seconds.
Can I choose what the message says on the bottom of the prints
Absolutely.  When we book your event we'll ask you what you would like the top or bottom of the prints to say.
How many people can fit in the photo booth.
This is an Open Air Photo Booth, so really there's no limit, but Ive seen around 20 to 30 people before.
Do you have an enclosed more private photo booth.
Yes, instead of the single backdrop open air booth you can upgrade to our more private enclosed photo booth for an additional fee and yet still fit up to 6 people in it.
What does the booth look like?.  See our sample photos below
What are the dimensions of the photo booth.
Length – 14 in Width   22 in.  Height  72 in. -6 ft.
Do you just drop off the photo booth at the event.
No, a Photo Booth attendant will stay with the booth throughout your event. We make sure everything is running smoothly and assist guests in using the booth. You do not need to worry about delivery, set up, operation, or take down.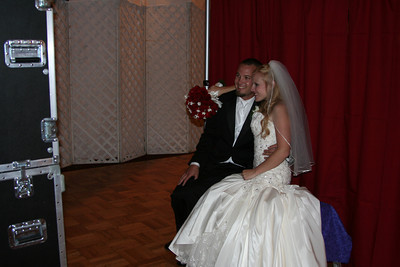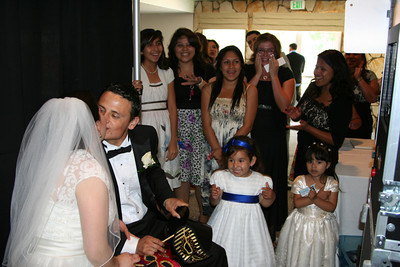 Depending on which package you choose, here is what is included.
Unlimited prints – take as many photos you want
Color and Black and White prints
Your choice of many photo layouts
Custom message included on all photos
Box of Party Props -little extra fee
Online viewing gallery with free downloads -little extra fee
 USB drive of all images, dvd of all photos-dvd montage with background music -extra fee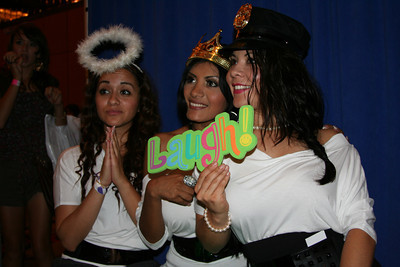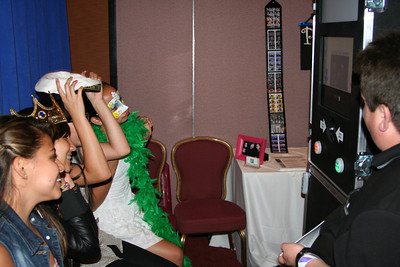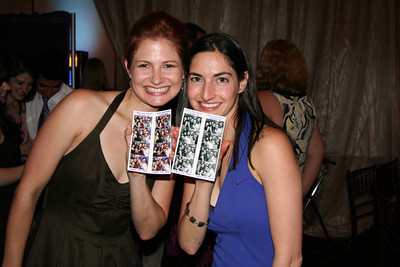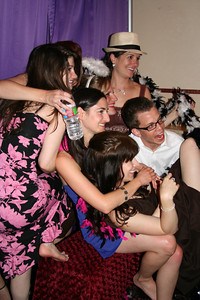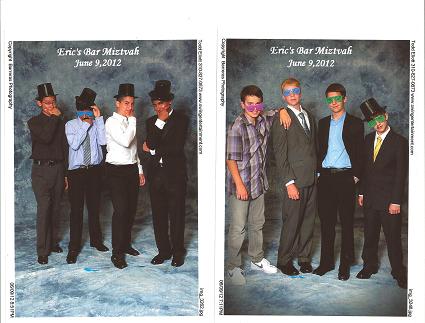 The white booth -pictured below- gives you the most privacy with curtains that wrap around the booth just like the old fashion ones.  It's more intimate for couples, yet you can still stuff 8 inside if you dare. You can also just choose to have it open with one of our great backdrops like the photo below. The extra bonus features of this booth is the 22 inch touchscreen and is completely all touch with no buttons. You get three color choices of prints  color, black and white, and sepia
This White Photo Booth also has the option to email yourself your photos that you take.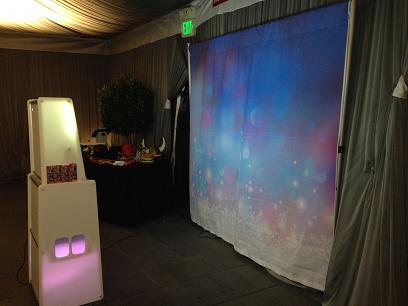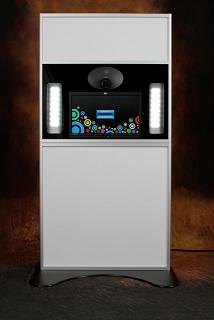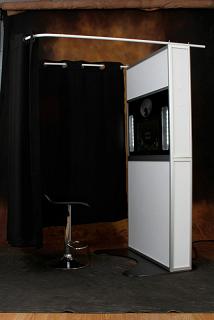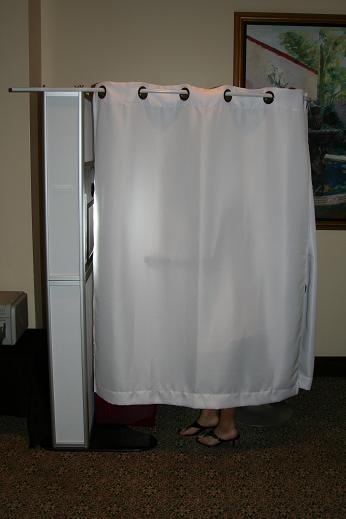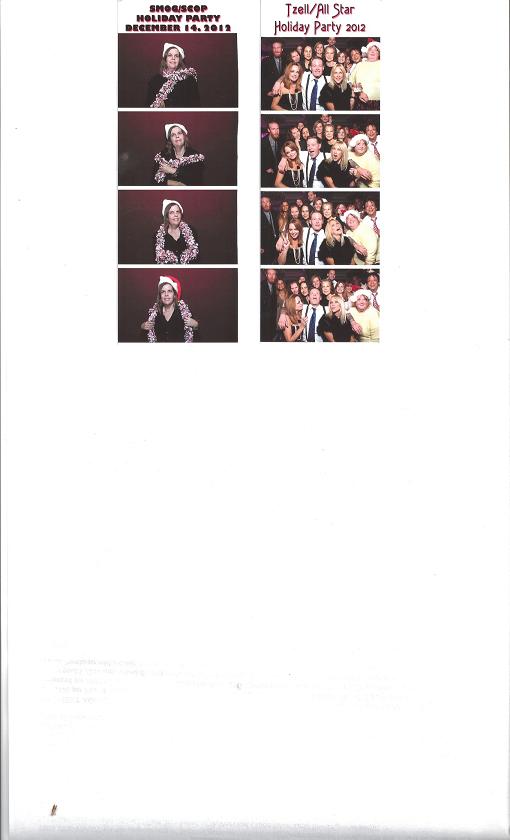 We also offer fun and fantastic Flip Books.   The first video shows how the flip book comes out and the second video shows how guests and people make the video at the party.

Flip books are made within minutes! here's how it all works: 
1. A 10 x 10 (can be smaller) mobile studio is set up at your event. 
2. A person or several guests stand in front of the camera either with or without props. 
3. A Seven second video is taken while your guests shake it, hold up a sign, blow kisses and just have fun. 
4. Once they review the video and like it, we will print the video, put it through our cutter and staple the flipbook on the spot. 
5. When they flip the flip book, they will love seeing their video inside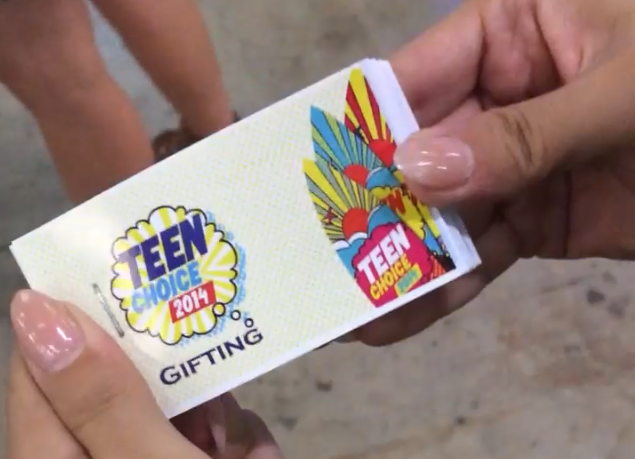 We have a highly-qualified professional mobile flipbook studio. We are known for creating unforgettable memories.