Todd Elliot Bands
http://www.youtube.com/watch?v=sszMMN99GhI
The P G Band is a refreshing, energetic, modern day variety party band with an edge. They implement a customized blend of many musical styles into their sets including: Top 40, Disco, Current Dance, Swing, Big Band, Latin Pop, Cocktail Jazz, R-B and Oldies. The P G Band has a solid reputation within the entertainment industry for two significant reasons. The extremely high quality musicians in the band and their innate ability to read a specific crowd. The bands performance stimulates dancing and audience interaction. This usually equates to a packed dance floor of satisfied, happy customers, clients or guests. Mission accomplished by performing a vast array of carefully chosen, tried and true platinum hit songs from the most popular genres of music  past to present.
The group's distinct sound, consistent members, versatility and great showmanship have made them the perfect choice of live entertainment for countless Award Ceremonies, Corporate parties, Weddings, Clubs, Festivals, Casinos and Special Events.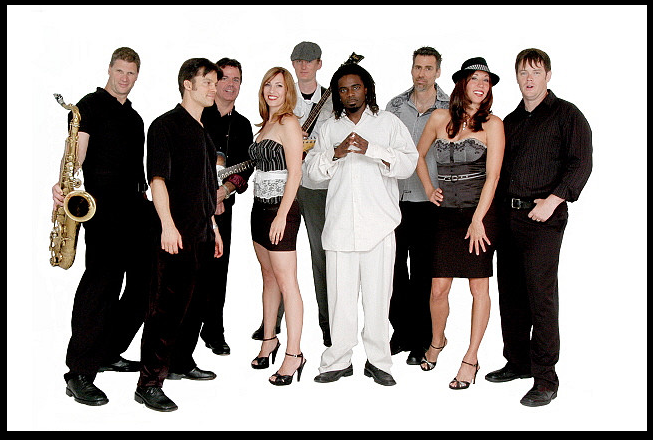 Sample Song List here and scroll to the bottom for more.

Disco , Top 40 , New Wave 80s
LOVESHACK- B-52'S
GET THIS PARTY STARTED – PINK
THAT'S THE WAY- KC
MUSIC – MADONNA
SUPERFREAK – RICK JAMES
PLAY- J LO
SWEAT – CC MUSIC FACTORY
FALLIN – ALICIA KEYS
BRICKHOUSE – COMMADORES
FIRE – OHIO PLAYERS
WE WANT THE FUNK – P FUNK ALL STARS
ATOMIC DOG – GEORGE CLINTON
FLASHLIGHT – P FUNK ALLSTARS
COPACABANA – BARRY MANILOW
LE FREAK- CHIC
HEART OF GLASS- BLONDIE
CALL ME – BLONDIE
ONE WAY OR ANOTHER- BLONDIE
RAPTURE- BLONDIE
GOT TO BE REAL- VICKY SUE ROBINSON
I WILL SURVIVE- GLORIA GAYNOR
JUNGLE BOOGIE- KOOL and THE GANG
KISS- PRINCE
PICK UP THE PIECES- AWB
DON'T STOP- MICHAEL JACKSON
BAD MAMMA JAMMA- CARL CARLTON
FOOTLOOSE- KENNY LOGGINS
BUSTA MOVE- YOUNG MC
COME ON EILEEN- DEXY'S MIDNIGHT RUNNERS
I LOVE ROCK N ROLL- JOAN JETT
WHAT I LIKE ABOUT YOU- THE ROMANTICS
SHOULD I STAY OR SHOULD I GO- CLASH
I LIKE IT LIKE THAT- LATIN ALLSTARS
RETURN TO MACK- MARK MORRISON
WE LIKE TO PARTY- VENGABOYS
RELAX- FRANKIE GOES TO HOLLYWOOD
FLY- SUGAR RAY
ALL STAR- SMASH MOUTH
AMERICAN WOMAN- LENNY KRAVITZ
ROCK THIS TOWN- STRAY CATS
SEXY 17- STRAY CATS
BACK TO LIFE- SOUL II SOUL
I BELIEVE- CHER
IF YOU HAD MY LOVE- J LO
UNBELIEVABLE- EMF
HELLAGOOD- NO DOUBT
WE ARE FAMILY- SISTER SLEDGE
HEY YA – OUTKAST
MY SHARONA- THE KNACK
WHIP IT- DEVO
LET'S GO CRAZY- PRINCE
NEW SENSATION- INXS
GROOVE IS IN THE HEART- DEEE LITE
HEY YA- OUTKAST
MY SHARONA- THE KNACK
WHIP IT- DEVO
LET'S GO CRAZY- PRINCE
NEW SENSATION- INXSOldies VIVA LAS VEGAS- ELVIS
JAILHOUSE ROCK- ELVIS
HOUND DOG- ELVIS
BLUE SUEDE SHOES- ELVIS
ROCK AROUND CLOCK- HALEY COMETS
THAT'LL BE THE DAY- BUDDY HOLLY
AIN'T NO MNT. HIGH ENOUGH- SUPREMES
TEDDY BEAR- ELVIS
I CAN'T STAND THE RAIN- PEEBLES
SON OF A PREACHERS MAN- D.SPRINFIELD
JOHNNY B. GOODE- CHUCK BERRY
SUSPICIOUS MINDS- ELVIS
SHAKE RATTLE & ROLL- JOE TURNER
HAND JIVE- GREASE SOUNDTRACK
CAN'T HELP FALLING IN LOVE- ELVIS
STAND BY ME- BEN E. KING
TEQUILLA- CHAMPS
WIPE OUT- VENTURES
NATURAL WOMAN -CAROLE KING
OH DARLING- BEATLES
KNOCK ON WOOD- FLOYD
CAN'T TAKE MY EYES OFF OF YOU- VALLI
UNDER THE BOARDWALK- DRIFTERS
MUSTANG SALLY- WILSON PICKETT
I FEEL GOOD- JAMES BROWN
LOCOMOTION- LITTLE EVA
GOOD LOVIN- YOUNG RASCALS
BROWN EYED GIRL- VAN MORRISON
AIN'T NO SUNSHINE- BILL WITHERS
LET'S GET IT ON- MARVIN GAYE
LET'S STAY TOGETHER- AL GREEN
SOUL MAN- SAM & DAVE
SWEET SOUL MUSIC
I'LL TAKE YOU THERE- STAPLE SISTERS
GOOD ROCKIN TONIGHT- HONEY DRIPPERS
SHOUT- OTIS DAY & THE KNIGHTS
MOONDANCE- VAN MORRISON
SOMETHING- BEATLES
TWIST & SHOUT- THE BEATLES
I SAW HER STANDING THERE- THE BEATLES
THIS MASQUERADE- GOERGE BENSON
RESPECT- ARETHA FRANKLIN
GRAPEVINE- MARVIN GAYE
WHATS GOIN ON- MARVIN GAYE
AT LAST- ETTA JAMES
THE LOOK OF LOVE- DUSTY SPRINGFIELD
ON BROADWAY- GOERGE BENSON
WILD NIGHTS- JOHN MELLENCAMP
KILLING ME SOFTLY- ROBERTA FLACK
CHAIN OF FOOLS- ARETHA FRANKLIN
SUMMERTIME- BILLY STEWARTVintage , Retro Swing , Big Band , Jump Blues
IN THE MOOD- GLENN MILLER
JUST A GIGOLO- LOUIE PRIMA
BANDSTAND BOOGIE- BARRY MANILOW
JUMP JIVE &WAIL- BRIAN SETZER ORCH.
MINNIE THE MOOCHER- CAB CALLAWAY
SING SING SING- LOUIE PRIMA
HEY PACHUCO- ROYAL CROWN REVUE
JUMPIN' JACK- BBVDD
MR. PINSTRIPE- BBVDD
YOU  ME BOTTLE THREE- BBVDD
ZOOT SUIT RIOT- CHERRY POPPIN DADDIES
JUMPIN AT THE WOODSIDE
TAKE THE A TRAIN- DUKE ELLINGTON
STRAIGHTEN UP  FLY RIGHT
MOTEN SWING
BOOGIE WOOGIE SANTA- ANDREW SISTERS
BOOGIE WOOGIE BUGLE- ANDREW SISTERS
CHATTANOOGA CHOO CHOO
DRINKING WINE- STICK MGEE
ELEVATOR BOOGIE
WALK IN BLUES
Vintage , Retro Swing , Big Band , Jump Blues
GROOVE IS IN THE HEART- DEEE LITE
EVERYBODY EVERYBODY- BLACK BOX
GOOD TIMES- CHIC
BOOGIE OOGIE- TASTE OF HONEY
CAR WASH- ROSE ROYCE
WHAT A GIRL WANTS- CHRISTINE AGUILAR
GIMME ONE REASON- TRACY CHAPMAN
WALK LIKE AN EGYPTIAN- BANGLES
WE GOT THE BEAT- GO GOS
VENUS- BANANARAMA
I WANT CANDY- BOW WOW WOW
PLAY THAT FUNKY MUSIC- WILD CHERRY
YOU SHOOK ME ALL NIGHT LONG- AC/DC
CAN'T MAKE YOU LOVE ME- BONNIE RAITT
SWEET THING- CHAKA KHAN
I WISH- STEVIE WONDER
SUPERSTITION- STEVIE WONDER
ON AND ON- STEVEN BISHOP
ON THE RADIO- DONNA SUMMER
FLY LIKE AN EAGLE- STEVE MILLER BAND
BY YOUR SIDE- SADE
STRAY CAT STRUT- STRAY CATS
SMOOTH OPERATOR- SADE
ALL I WANNA DO- SHERYL CROW
SOAK UP THE SUN- SHERYL CROW
PUMP UP THE JAM- TECHNOTRONIC
DON'T KNOW WHY- NORA JONES
HAVE I TOLD YOU LATELY- BILLY VERA
THANK YOU- SLY and THE FAMILY STONE
THERE YOU GO- PINK
DISCO INFERNO – THE TRAMPS
GOT TO GETCHA INTO MY LIFE – E W F
BOOGIE NIGHTS -HEATWAVE
BORN IN THE USA- BRUCE SPRINGSTEIN
LONG TRAIN RUNNING- DOOBIE BROS.
AMERICAN PIE- DON MCLEAN
FEELIN ALRIGHT- DAVE MASON
LANDSLIDE- FLEETWOOD MAC
GRAPEVINE- MARVIN GAYE
YOU SHOULD BE DANCING- BEE GEE'S
BAD GIRLS- DONNA SUMMER
NIGHT FEVER- BEE GEE'S
GIRLS JUST WANNA HAVE FUN – CYNDI LAUPER
BEAUTIFUL DAY – U-2
CELEBRATE – KOOL & THE GANG
HEY YA – OUTKAST
JUMP – VAN HALEN
LOVERGIRL – TEENA MARIE
LADY MARMELADE – PATTI LA BELLE
MICKEY – TONI BASIL
NASTY GIRL – VANITY SIX
WALKING ON SUNSHINE – KATRINA & THE WAVES
WALKING IN LA – MISSING PERSONS
YOU GIVE LOVE A BAD NAME- BON JOVI
POUR SOME SUGAR ON ME – DEF LEPPARD
HOLIDAY – MADONNALatin – Salsa – Pop

LA VIDA LOCA- RICKY MARTIN
I NEED TO KNOW- MARC ANTHONY
LIGHT MY FIRE- JOSE FELICIANO
MAMBO Number 5- LOU BEGA
MAMBO JAMBO- PREZ PRADO
PLEASE BABY- BBVDD
SMOOTH – SANTANA With ROB THOMAS
I WANNA BE LIKE YOU- BBVDD
GIRL FROM IPANEMA- JOBIN
BEAUTIFUL MARIA- TITO PUENTE
PETER GUNN- HENRY MANCINI
OYO COMA VA- SANTANA
CONGA- GLORIA ESTAFAN
CUP OF LIFE- RICKY MARTINStandards
IN A MELLOW TONE- COLE PORTER
BEYOND THE SEA- BOBBY DARIN
ROUTE 66- MEL TORME
UNCHANIED MELODY- PLATTERS
TENDERLY- SARAH VAUGHN
TEACH ME TONIGHT
IT HAD TO BE YOU – HARRY CONNICK JR.
GEORGIA – RAY CHARLES
SMILE
SMOKE GETS IN YOUR EYES- PLATTERS
MY FUNNY VALENTINE- BILLY HOLIDAY
FEVER- PEGGY LEE
UNDER MY SKIN- FRANK SINATRA
THE LADY IS A TRAMP- FRANK SINATRA
STRAIGHTEN UP & FLY RIGHT- N.K. COLE
OLD BLACK MAGIC- SAMMY DAVIS JR.
YOU'RE NOBODY -DEAN MARTIN
DANKE SCHOEN- WAYNE NEWTON
MACK THE KNIFE- BOBBY DARIN
FLY ME TO THE MOON
WITCHCRAFT
I'VE GOT THE WORLD ON A STRING
A FOGGY DAY- GERSHWIN
THEY CANT TAKE THAT AWAY
AS TIME GOES BY
ALL THE WAY
ALL OF ME
L-O-V-E- NATALIE COLE
NIGHT and DAY- COLE PORTER
WHEN I FALL IN LOVE
UNFORGETTABLE- NAT KING COLE
THAT'S AMORE- DEAN MARTIN
VOLARE- DEAN MARTIN
YOUNG AT HEART
FALLING IN LOVE- COLE PORTER
S'WONDERFUL
LULLABY OF BIRDLAND
STORMY WEATHER
CRAZY- PATSY CLINE
OVER THE RAINBOW- JUDY GARLAND
LOVE FOR SALE
I WILL ALWAYS LOVE YOU- CELINE DIONMotown Medley
MY GAL- TEMPTATIONS
HEATWAVE- MARTHA and THE VANDELLAS
REACH OUT- FOUR TOPS
DANCIN IN THE STREETS- MARTHA  THE VANDELLAS
STOP IN THE NAME OF LOVE- SUPREMES
TEARS OF A CLOWN- SMOKEY ROBINSONTheme , Specialty
PINK PANTHER
MAGNIFICENT 7
JAMES BOND
BATMAN
WHEN YOU WISH UPON A STAR
GOD BLESS THE USA- LEE GREENWOOD
HAVA NAGILAH- STANDARD
TARANTELLA- STANDARD
BEER BARREL POLKA- STANDARD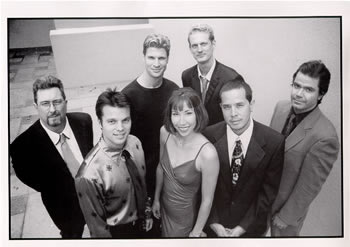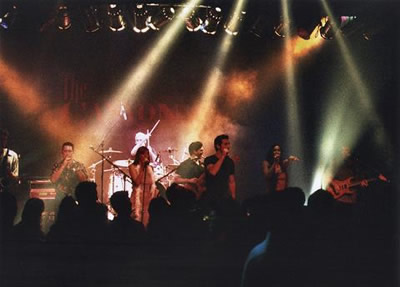 50S ROCK/OLDIES
CHAMPS Tequila
JOE TURNER Shake Rattle & Roll
ELVIS Jailhouse Rock – Hound Dog -Can't Help Falling In Love with You
ELVIS Blue Suede Shoes – Suspicious Minds – Viva Las Vegas
BILL HALEY Rock Around The Clock
CHUCK BERRY Johnny B. Goode
FRANKI VALLI Can't Take My Eyes Off Of You
OTIS DAY and THE KNIGHTS Shout
BEACH BOYS Surfin Safari – Surfin USA
GREASE Hand Jive – Greased Lightning
THE VENTURES Wipe Out
THE DRIFTERS Under The Boardwalk
ROY ORBISON Pretty Woman
TOMMY JAMES Mony Mony
YOUNG RASCALS Good Lovin
ETTA JAMES At Last
BEN E. KING Stand By Me
PLATTERS Smoke Gets In Your Eyes
SONNY and CHER I Got You Babe
HONEY DRIPPERS Sea of Love
60's MOTOWN SOUL
MOTOWN ARTISTS MEDLEY Reach Out, Tears of a Clown, Dancin in the Street
MOTOWN ARTISTS MEDLEY Stop in the Name of Love, Rescue Me, Heatwave
TEMPTATIONS My Girl
SAM COOKE Soul Man
STEVIE WONDER I Wish , Superstition , You are the Sunshine of My Life
AL GREEN Lets Stay Together
WILSON PICKETT Mustang Sally
JAMES BROWN I Feel Good
BILL WITHERS Ain't No Sunshine
STAPLE SINGERS Ill Take You There
ARETHA FRANKLIN Chain Of Fools  Respect
MARVIN GAYE Got To Give It Up  Whats Going On ,Lets Get it On
SMOKEY ROBINSON Tracks of My Tears
70s DISCO, SOUL, FUNK
PEACHES  HERB Shake Your Groove Thing
COMMADORES Brickhouse
ROBERTA FLACK Killing Me Softly
VICKY SUE ROBINSON To Be Real
DONNA SUMMER Bad Girls
JACKSON FIVE Dancin Machine
EARTH WIND – FIRE September , Shining Star
TASTE OF HONEY Boogie Oogie
KC – THE SUNSHINE BAND That's The Way I Like It
WILD CHERRY Play That Funky Music
GLORIA GAYNOR I Will Survive
PATTI LABELLE Lady Marmalade
MICHAEL JACKSON Don't Stop Til You Get Enough
CARL CARLTON Bad Mamma Jamma
OHIO PLAYERS Roller Coaster
BEE GEES You Should Be Dancing , Night Fever
ROSE ROYCE Car Wash
SISTER SLEDGE We Are Family
SYLVERS Boogie Fever
HEATWAVE Grooveline
KOOL – THE GANG Jungle Boogie, Celebrate
AVERAGE WHITE BAND Pick up the Pieces
CHIC Le Freak , Good Times
TRAMPS Disco Inferno
BARRY MANILOW Copacabana
FUNK ALLSTARS MEDLEY Brickhouse , Fire , We Want The Funk
Atomic Dog , Flashlight
ABBA Dancing Queen,Take A Chance On Me, Mama Mia
80S ROCK
MADONNA Holiday
BOW WOW WOW I Want Candy
KENNY LOGGINS Footloose
CAMEO Word Up
MIAMI SOUND MACHINE Conga
PAULA ABDUL Straight Up
TONI BASIL Mickey
B-52S Love Shack
BRICK Dazz
LAKESIDE Fantastic Voyage
PRINCE Lets Go Crazy,Kiss
THE GAP BAND Party Train , You Dropped A Bomb on Me
CAMEO Word Up
THE BANGLES Walk Like An Egyptian
STRAY CATS Stray Cat Strut , Rock This Town , Sexy and 17
F. GOES TO HOLLYWOOD Relax
DEXYS MIDNIGHT RUNNERS Come On Eileen
THE GO GOS We Got the Beat
BANANA RAMA Venus
CLASH Should I stay or Should I Go
BLONDIE One Way or Another , Rapture
Heart Of Glass
DEVO Whip It
DAVID BOWIE Lets Dance
CINDY LAUPER Girls Just Wanna Have Fun
THE OUTFIELD Lose Your Love
BRIAN SETZER Rock This Town
RICK SPRINGFIELD Jesses Girl
RICK JAMES Superfreak
JOAN JETT I Love Rock N Roll
KATRINA  THE WAVES Walking On Sunshine
MICKEY Toni Basil
CURRENT DANCE
BLACK EYED PEAS Lets Get It Started ,I Got a Feeling
BRITNEY SPEARS Toxic
LADY GAGA Just Dance , Paparazzi
JUSTIN TIMBERLAKE Sexy Back
KATY PERRY California Gurls
USHER DJ Got Us Falling in Love Yeah
TAIO CRUZ Dynamite
B.O.B with BRUNO MARS Nothing on You
KE$HA Tik Tok
CEE LO GREEN Forget You
NELLY Hot in Here – Take a Ride with Me
MAROON 5 This Love
CORINNE BAILEY RAE Put Your Records On
PINK Get This Party Started
YOUNG MC Busta Move
SANTANA , ROB THOMAS Smooth
KT TUNSTAL Black Horse & The Cherry Tree
BEYONCE Crazy In Love
CC MUSIC FACTORY Sweat
NO DOUBT Hellagood
RIANNA SOS
MASHUP MEDLEY I Got a Feeling, Sexy Back, Just Dance
MADONNA Holiday , Music
CRISTINA AGUILARA Aint No Other Man
KELLY CLARKSON Since U Been Gone
TECHNO TRONIC Pump Up The Jam
OUTKAST Hey Ya
PUSSYCAT DOLLS Don't Cha
NELLY , USHER, C. BROWN Hot In Here , Yeah , Run It Medley
SUGAR RAY Fly
MARY J. BLIGE Family Affair
CIARA 1-2 Step
KYLIE MINOGOUE Can't Get You Out of My Head
CHERYL CROW All I Wanna Do
TRACY CHAPMAN Gimme One Reason
KIM WILDE Kids In America
NIRVANNA Teen Spirit
J-LO Play
ALECIA KEYES Fallin
NORA JONES Don't Know Why
SADE Smooth Operator – By Your Side
COLBIE CALLAIT Bubbly
COLBIE CALLAIT & JASON MRAZ Lucky
INGRID MICHAELSON The Way I Am
MICHELLE BRANCH Game Of Love
MARC COHN True Companion
EDWIN MCAIN I'll Be
HEARTLAND I Loved Her First
KC  JO JO All My Life
LEANNE WOMACK I Hope You Dance
CLASSIC ROCK
AC-DC You Shook Me All Night Long
JOURNEY Don't Stop Believing-Any Way You Want It
BON JOVI Livin On A Prayer – You Give Love A Bad Name
DEF LEPPARD Pour Some Sugar on Me
VAN HALEN Jump
THE ROMANTICS What I Like About You
THE BEATLES Twist and Shout – I Saw Her Standing There – Oh Darling
DOOBIE BROTHERS Long Train Running
SANTANA Black Magic Women – Oyo Como Va
FLEETWOOD MAC Landslide
THE KNACK My Sharona
CAROLE KING Natural Women
CHEAP TRICK I Want You To Want Me
HEART Baracuda
PAT BENTAR Hit Me With Your Best Shot
LYNYRD SKYNYRD Sweet Home Alabama
STEPPINWOLF Born To Be Wild
IKE & TINA TURNER Proud Mary
FREE All Right Now
LOVERBOY Working For The Weekend
DEEP PURPLE Smoke On The Water
STEVE MILLER BAND Rock N Me Baby
BOSTON More Than A Feeling
FOREIGNER Hot Blooded
BAD COMPANY Can't Get Enough Of Your Love
THE WHO My Generation
AREOSMITH Walk This Way
ROLLING STONES Jumping Jack Flash , Brown Sugar
KINKS You Really Got Me Now
ZZ TOP Tush
REO SPEEDWAGON Roll With The Changes
GERRY RAFFERTY Right Down The Line
GRAND FUNK Some Kind Of Wonderful
JOHN MELLENCAMP Wild Nights
U-2 Beautiful Day , Vertigo
INXS New Sensation
BRUCE SPRINGSTEEN Born In The USA
LED ZEPPELIN Rock N Roll , Whole Lotta Love
HUEY LEWIS Heart Of Rock N Roll
JANIS JOPLIN Bobby McGee , Piece Of My Heart
QUEEN We Will Rock You , Crazy Little Thing Called
Love ,Another One Bites The Dust
We Are The Champions
ERIC CLAPTON Wonderful Tonight
BILLY VERA and THE BEATERS Have I told You Lately
BOB MARLEY Jammin , Three Little Birds , Stir It Up
JIMMY BUFFET Margaritaville
JOE COCKER You Are So Beautiful
VAN MORRISON Brown Eyed Girl , Tupelo Honey , Moon
Dance , Have I told You Lately
COUNTRY
EAGLES – Take It Easy
GRETCHEN WILSON – Here For The Party
BIG and RICH – Save A Horse Ride A Cowboy
SUGARLAND – It Happens
TIM MCGRAW – Something Like That
GARTH BROOKS – Friends In Low Places
BROOKS & DUNN – Boot Scootin Boogie
LEAN RIMES – Nothing Better To Do
LATIN POP
SANTANA – Smooth , Oye Como Va
MARK ANTHONY – I Need to Know
RICKY MARTIN – La Vida Loca, Cup of Life
PREZ PRADO – Mambo Jambo
MIAMI SOUND MACHINE – Conga
LOU BEGA – Mambo Number 5
LATIN ALL-STARS – Everybody Salsa, I Like it Like That
RETRO SWING AND BIG BAND
GLENN MILLER – In The Mood
DUKE ELLINGTON Take The A Train
ANDREW SISTERS Boogie Woogie Bugle Boy
LOUIE PRIMA Sing Sing Sing
CPD Zoot Suit Riot
Big Bad Voodoo Daddy- You, Me and the Bottle Makes Three , Mr. Pinstripe , Jungle Book Song
BRIAN SETZER ORCH. Jump Jive  Wail
ROYAL CROWN REVUE Hey Pachuco
BARRY MANILOW Bandstand Boogie
EZ- LISTENING JAZZ
STING Fields of Gold
STEVIE WONDER Overjoyed
LOUIS ARMSTRONG Wonderful World
THE WAY YOU LOOK TONIGHT Buble – Sinatra –
ADELE Make You Feel My Love
SMOKEY ROBINSON Tracks of My Tears
GEORGE BENSON On Broadway , This Masquerade
LEE ANN WOMACK I Hope You Dance
JULIO IGLASIAS JR. Hero
BOBBY DARIN Beyond the Sea , Mack the Knife
MICHAEL BUBLE Home , Still Haven't Met You Yet
WAYNE NEWTON Dank'e Schoen
NAT KING COLE Unforgettable , Route 66
JUDY GARLAND Over The Rainbow
HARRY CONICK JR. It Had To Be You
ROBERTA FLACK The First Time Ever I Saw Your Face
BILLY HOLIDAY My Funny Valentine
PEGGY LEE Fever
SAMMY DAVIS JR Black Magic , Witchcraft
DUSTY SPRINGFIELD The Look Of Love , Son Of Preacher
PATSY CLINE Crazy
DEAN MARTIN That's Amore , Volare
FRANK SINATRA Fly Me To The Moon , Under My Skin , World
String , Lady Is A Tramp , I Get A Kick Out of You ,
NORA JONES Don't Know Why
SADE Smooth Operator , By Your Side
COLBIE CALLAIT Bubbly
COLBIE CALLAIT – JASON MRAZ  Lucky
INGRID MICHAELSON The Way I Am
COCKTAIL DINNER STANDARDS
STANDARD A Foggy Day
STANDARD Girl from Ipanema
STANDARD They Cant Take That Away From Me
STANDARD As Time Goes By
STANDARD All Of Me
STANDARD L-O-V-E
STANDARD Night and Day
STANDARD Falling In Love
STANDARD When I Fall I Love
STANDARD Young At Heart
STANDARD S Wonderful
STANDARD Lullaby Of Birdland
STANDARD Stormy Weather
STANDARD Love For Sale
THEMES Pink Panther – James Bond – Peter Gunn
SPECIALTY- Hava Nagila , Beer Barrel Polka , Auld Lang Syne
Tarantella , God Bless The USA , Coming To
America , National Anthem , Electric Slide
HOLIDAY Santa Claus Is Coming To Town , Winter
Wonderland , Jingle Bell Rock , Let It Snow ,
The Christmas Song , Most Wonderful Time
Of Year , Santa Baby , 1st Noel
WEDDING processional -walking down the aisle, recessional , leaving ceremony
Processional Bridal Chorus -Wagner
Canon in D -Pachlablel
Trumpet Voluntary- Clarke
Spring -Vivaldi
Recessional Wedding March- Mendelssohn
Ode to Joy -Beethoven
Trumpet Volunatary
Spring -Vivaldi