Todd Elliot Entertainment provides top quality professional wedding, event, festival and live ceremony and cocktail piano and keyboard music including singing.  We cover all of Southern California providing the best ceremony, jazz, cocktail piano and keyboard singing music .  We serve Los Angeles, San Diego, Orange County, Santa Barbara, Palm Springs, and any cities in between. Check out more information below!  We have many different packages and prices available depending on your needs.  We have other unique ceremony and cocktail musicians upon request.
Our fantastic Keyboard and Piano Singer and Players music has developed from single notes on a piano to a unique and eclectic repertoire of original music. With influences such as Billy Joel, Elton John, The Beatles and countless others, he has created a sound that took this talented singer songwriter years to develop.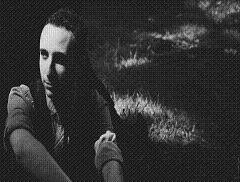 At the young age of five, the foundation of his musical journey was laid when he would spend hours at the piano figuring out the tunes he would hear as his dad's vinyl collection would be playing out of the home office. He consistently rebelled against piano teachers that wanted him to play the notes on the page, as he was insistent on making up his own songs.  Here are some video samples and a sample song list.  He can also do Weddings and knows many of the main popular Ceremony Songs before entertaining for the cocktail hour besides Special Events, Parties, Concerts, Restaurants and Venues, etc.
Cocktail Hour and Pop Songs with Singing
:
https://www.youtube.com/watch?v=c1X7Jj-n_jU
https://www.youtube.com/watch?v=Ozb4pDBySQ0
https://www.youtube.com/watch?v=ngHcAyVMRoo
Artists, Song,
Adele Set Fire To The Rain
Someone Like You
Aerosmith I Dont Want To Miss A Thing
Al Green Lets Stay Together
Alphaville Forever Young
Andrew Lloyd Webber All I Ask Of You
Dont Cry For Me Argentina
Memory
Music Of The Night
Phantom Of The Opera
Anna Nalick Breathe
Association Never My Love
Augustana Boston
Barry Manilow Copacabana
Beatles- next 27 Songs below:
A Day In The Life
Across The Universe
And I Love Her
Dear Prudence
Do You Want To Know A Secret
Eleanor Rigby
Golden Slumbers
Hello Goodbye
Here Comes The Sun
Here There Everywhere
Hey Jude
I Saw Her Standing There
I Will
If I Fell
In My Life
Lady Madonna
Let It Be
Oh Darling
Rock And Roll Music
Something
The Fool On The Hill
Till There Was You
Two Of Us
While My Guitar Gently Weeps
With A Little Help From My Friends
Yesterday
You Never Give Me Your Money
Bee Gees How Deep Is Your Love
I Started A Joke
Ben E King Stand By Me
Ben Folds Five Brick
Bill Withers Aint No Sunshine
Lean On Me
Lovely Day
Billy Joel next 15 Songs below:
All For Leyna
Allentown
An Innocent Man
And So It Goes
Captain Jack
Dont Ask Me Why
Famous Last Words
Goodnight Saigon
Honesty
James
Just The Way You Are
Longest Time
Only The Good Die Young
River Of Dreams
Shes Got A Way
To Make You Feel My Love
Vienna Waits For You
Bob Seger Old Time Rock And Roll
Old Time Rock Roll
Bobby Mcferrin Dont Worry Be Happy
Bobby Vee Take Good Care Of My Baby
Bon Jovi Wanted Dead Or Alive
Bonnie Tyler Total Eclipse Of The Heart
Bruce Hornsby Thats Just The Way It Is
Bruce Springsteen Born To Run
Bruno Mars Locked Out Of Heaven
Moonshine
When I Was Your Man
Bryan Adams Everything I Do I Do It For You
Have You Ever Really Loved A Woman
Heaven Chords
Summer Of 69
Buddy Holly Everyday
Burt Bacharach Ill Never Fall In Love Again
Cee Lo Green Fuck You
Charlie Chaplin Smile
Chicago If You Leave Me Now
Chris Isaak Wicked Game
Chris Rice The Christmas Song Chestnuts Roasting On An Open Fire
Christopher Cross Arthurs Theme Best That You Can Do
Coldplay A Rush Of Blood To The Head
Christmas Lights
Death And All His Friends
Dont Panic
In My Place
Lovers In Japan
Paradise
Sparks
Speed Of Sound
Talk
The Scientist
The Scientist -ver 2
The Scientist -ver 3
Yellow
Counting Crows Colorblind
Mr Jones
Creedence Clearwater Revival Bad Moon Rising
Have You Ever Seen The Rain
Crosby Stills And Nash Our House
Our House
Cyndi Lauper All Through The Night
Daft Punk Get Lucky
Daniel Powter Bad Day
Dave Matthews Band Dont Drink The Water
Jimi Thing
David Bowie Space Oddity
David Gray Babylon
Dean Martin Everybody Loves Somebody
Thats Amore
Death Cab For Cutie Soul Meets Body
Depeche Mode Enjoy The Silence
Dion And The Belmonts Teenager In Love
Don Mclean American Pie
Doors Light My Fire
Dream Theater Beneath The Surface
Drifters Save The Last Dance For Me
Eagle Eye Cherry Save Tonight
Eagles Desperado
Hotel California
Eddie Money Take Me Home Tonight
Edwin Mccain Ill Be
Elton John next 15 Songs below:
Can You Feel The Love Tonight
Circle Of Life
Crocodile Rock Chords
Dont Let The Sun Go Down On Me
Funeral For A Friend
Goodbye Yellow Brick Road
Honky Cat
I Want Love
Im Still Standing
Levon
Philadelphia Freedom
Sad Songs Say So Much
Someone Saved My Life Tonight
Take Me To The Pilot
The One
Elvis Presley Cant Help Falling In Love
Cant Help Falling In Love With You
Silent Night
Eric Clapton Wonderful Tonight
Evanescence My Immortal
Everly Brothers All I Have To Do Is Dream
Extreme More Than Words
Fats Domino Blueberry Hill
Filter Take A Picture
Five For Fighting Riddle
Superman
Fleetwood Mac Go Your Own Way
Foreigner I Want To Know What Love Is
Foundations Build Me Up Buttercup
Four Seasons Oh What A Night
Frank Sinatra Come Fly With Me
Fly Me To The Moon
Girl From Ipanema
My Way
New York New York
Strangers In The Night
Fun Carry On
Garth Brooks Friends In Low Places
Gavin Degraw Not Over You
Gene Pitney Black Is Black
Gilbert Osullivan Alone Again
Gnarls Barkley Crazy
Goo Goo Dolls Iris
Green Day Good Riddance Time Of Your Life
Hall And Oates You Make My Dreams
Henry Mancini Moon River
Hootie And The Blowfish Hold My Hand
Howard Jones No One Is To Blame
Israel Kamakawiwoole Somewhere Over The Rainbow What A Wonderful World
Jack Johnson You And Your Heart
Jacks Mannequin Dark Blue
Jackson Browne Running On Empty
James Blunt 1973
One Of The Brightest Stars
James Taylor Carolina In My Mind
Fire And Rain
Your Smiling Face
Youve Got A Friend
Jason Mraz Im Yours
You And I Both
Jeff Buckley Hallelujah
Jerry Lee Lewis Great Balls Of Fire
Jim Croce Time In A Bottle
Joe Cocker You Are So Beautiful
John Cougar Mellencamp Jack And Diane
John Denver Leaving On A Jetplane
John Hiatt Have A Little Faith In Me
John Legend Ordinary People
John Lennon Happy Xmas War Is Over
Happy Xmas War Is Over
Imagine
Oh My Love
John Mayer A Face To Call Home
Daughters
Heart Of Life
Heartbreak Warfare
My Stupid Mouth
Queen Of California
Say
Slow Dancing In A Burning Room
Why Georgia
Your Body Is A Wonderland
Johnny Cash Hurt
I Walk The Line
Ring Of Fire
Jon Secada Just Another Day
Journey Dont Stop Believing
Open Arms
Judy Garland Have Yourself A Merry Little Christmas
Justin Timberlake Mirrors
Kansas Dust In The Wind
Keane Cant Stop Now
Everybodys Changing
Somewhere Only We Know
The Starting Line
Kenny Loggins House At Pooh Corner
Rainbow Connection
Lady Antebellum Need You Now
Lady Gaga Edge Of Glory
Leona Lewis Better In Time
Les Miserables On My Own
Lionel Richie Easy
Live Overcome
Louis Armstrong What A Wonderful World
Lynyrd Skynyrd Free Bird
Maroon 5 She Will Be Loved
This Love
Martha And The Vandellas Dancing In The Streets
Marvin Gaye Lets Get It On
Matchbox Twenty If Youre Gone
Michael Buble All I Want For Christmas Is You
The Way You Look Tonight
Michael Jackson Earth Song
Human Nature
Ill Be There
Misc Cartoons Aladdin – A Whole New World
Misc Christmas Have Yourself A Merry Little Christmas
Jingle Bell Rock
Rocking Around The Christmas Tree
Rudolph The Red-nosed Reindeer
Santa Claus Is Coming To Town
Silent Night
Misc Country Tennessee Waltz
Misc Soundtrack Annie – Tomorrow
Monkees Daydream Believer
Naked Eyes Always Something There To Remind Me
Nat King Cole When I Fall In Love
Neil Diamond I Am I Said
Neil Young Philadelphia
No Doubt Dont Speak
Oasis Dont Look Back In Anger
Wonderwall
Onerepublic Apologize
Apologize
Good Life
Otis Redding Sittin On The Dock Of The Bay
Patsy Cline Crazy
Paul Mccartney C Moon
Junk
Paul Simon American Tune
Kodachrome
Percy Sledge When A Man Loves A Woman
Peter Gabriel Dont Give Up
Peter Paul And Mary Day Is Done
Leaving On A Jetplane
Puff The Magic Dragon
Petula Clark Downtown
Phil Collins A Groovy Kind Of Love
Against All Odds
Another Day In Paradise
True Colors
Pink Just Give Me A Reason
Pink Floyd Comfortably Numb
Wish You Were Here
Plain White Ts Hey There Delilah
Platters Only You
Prince When Doves Cry
Proclaimers 500 Miles
Queen We Are The Champions
Randy Newman I Love La
Ray Charles Georgia On My Mind
Georgia On My Mind
Hit The Road Jack
I Got A Woman
Red Hot Chili Peppers Under The Bridge
Rem Losing My Religion
Man On The Moon
Rod Stewart Forever Young
Have I Told You Lately
Maggie May
Rolling Stones As Tears Go By
Rosi Golan Hazy
Roy Orbison In Dreams
Only The Lonely
Pretty Woman
Sam Cooke Chain Gang
Sara Bareilles Love Song (ver 2) Chords [69] chords
Seal Kiss From A Rose
Simon And Garfunkel America
Bridge Over Troubled Water
Homeward Bound
Scarborough Fair
Sound Of Silence
The Boxer
The Only Living Boy In New York
Sister Hazel All For You
Smashing Pumpkins 1979
Snow Patrol Chasing Cars
Sound Of Music Climb Every Mountain
Edelweiss
Stevie Wonder I Just Called To Say I Love You
Isnt She Lovely
Sting Fields Of Gold
If I Ever Lose My Faith In You
Styx Come Sail Away
Take That Back For Good
Tears For Fears Head Over Heels
Temptations My Girl
Sugar Pie Honey Bunch
The Band The Weight
The Fray Over My Head
The Police Every Breath You Take
Tom Jones Its Not Unusual
Tom Petty Free Fallin
I Wont Back Down
Learning To Fly
Toploader Dancing In The Moonlight
Dancing In The Moonlight
Toto Africa
Train Cab
Drops Of Jupiter
Hey Soul Sister
Traveling Wilburys You Got It
Turtles So Happy Together
U2 One
Stuck In A Moment You Cant Get Out Of
With Or Without You
Van Morrison Brown Eyed Girl
Verve Pipe The Freshman Chords
Vogues Youre The One
Who Behind Blue Eyes