Todd Elliot Entertainment provides top quality professional wedding, event, festival and live ceremony and cocktail piano and keyboard music.  We cover all of Southern California providing the best ceremony, jazz, cocktail piano and keyboard music.  We serve Los Angeles, San Diego, Orange County, Santa Barbara, Palm Springs, and any cities in between. Check out more information below!  We have many different packages and prices available depending on your needs.  We have other unique ceremony and cocktail musicians upon request.
We have female and male classical, jazz pianists for your next event.
Widely respected as an award-winning classical pianist in the United States and Europe, and also respected greatly as a major jazz pianist from her work with Scotty Barnhart Quintet (Barnhart is also director of the Count Basie Orchestra) at the San Jose Jazz Festival, Idyllwild Jazz Festival and other venues, our female pianist is one of most talented musicians in the world. Fans and critics alike are welcoming a new and powerful voice in the world of jazz piano.
Child prodigy (at the age 15 she learned Rachmaninoff's 3rd concerto in 3 months!), winner of numerous classical international competitions (Liszt Los Angeles International Competition, IBLA Grand Prize in Italy MTNA Regional in Minneapolis, Concerto competitions in The Boston Conservatory and University of Northern Iowa, etc.), she immersed herself into jazz not too long ago teaching herself by transcribing solos from records and performing with other musicians.
Her jazz accomplishments include performances at LACMA Jazz series, Piedmont Piano Store (Oakland), Kuumbwa Cultural Center (Santa Cruz), Yoshi's (SF), Blue Whale, Hollywood Bar&Grill, Spazio, Pips On La Brea, Merle Kreibich Concert Series The World Stage, Maverick's Flat, Seabird Jazz Lounge, Barbara Morrison Performing Arts Center, H.O.M.E. in Beverly Hills, historic Lighthouse, Red White & Bluezz, Baked Potato, Vladivostok Jazz Festival, Etc. She performed and toured with Clayton Cameron, Scotty Barnhart, Ron McCurdy, John B.Williams, Michelle Coltrane, Tony Dumas, Henry "Skipper" Franklin, Chuck Manning, late Butch Warren , late Ralph Penland, late Zane Musa, Clarence Johnston, Jay Jackson, Barbara Morrison, Roy McCurdy and others.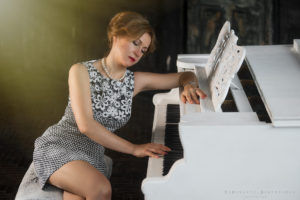 Here is her songlist as she also does weddings including knowing many of the popular ceremony music such as canon in d, the wedding march, here comes the bride.
Unforgettable
At last body and soul
And I love her (Beatles)
Mon sherie amor (Stevie)
You're the sunshine of my life (Stevie)
Come rain, or come shine
Along together
Ain't I got you (Alicia Keys)
Beautiful love
Desafinado
East of the sun (west of the moon)
Moon river
Easy to love
Fly me to the moon
It's wonderful
It has to be you
Just in time
Just the way you are (billy Joel)
L.O.V.E.
Let's stay together (Marvin gaye)
My romance
My foolish heart
Nearness of you
Overjoyed (Stevie)
O, grande amore
Our love is here to stay
Sway
Shadow of your smile
There's no greater love
Too marvelous for words
The look of love
The very thought of you
What is this thing called love
You're everything (Chick Corea)
You, and a night, and a music
You are too beautiful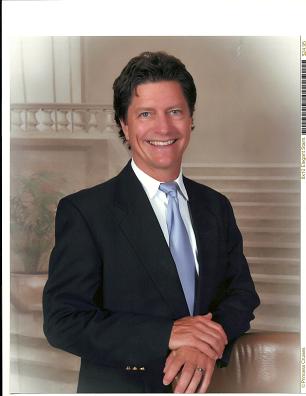 Our Professional Male Piano player has been has an adjunct professor of music at Los Angeles City College since 1996. Before that he taught at Harbor College since 1991. Since 1999 he has also worked as the full-time commercial voice accompanist at Los Angeles City College. Originally from Ohio, he received his Bachelor of Music degree from the College-Conservatory of Music at the University of Cincinnati in Piano Performance where he was the winner of the Van Cliburn scholarship. He later earned his Master of Fine Arts degree also in Piano Performance from UCLA. His teachers have included Aube Tzerko, Bela Siki, and David Bar-Illan. He works in both classical and commercial music, has composed music and lyrics for a stage musical, and has commerciallyrecorded 3 cd's.
He can play for your wedding ceremony, cocktail hour or any other event, party or company function.  A female vocalist as a duo upon request can accompany him.