Todd Elliot Bands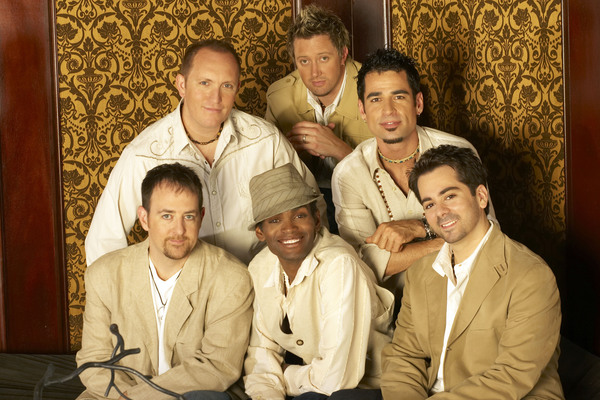 New Band Demos coming soon.
Hailed as one of the best pop-jazz vocal ensembles in the world and among the best A Cappella groups in the country , the pop-jazz tour-de-force, MP, has received countless honors, including one from Billboard.
Now touring Fine Arts Halls and Jazz Festivals internationally, MP has appeared on four continents — Europe, SE Asia, North Africa, and across the US and Canada, opening and,or performing for pop superstars such as Sheryl Crow, Kenny Loggins, and Bobby McFerrin, as well as with jazz legends from Ray Charles and Natalie Cole to Kenny G and the Woody Herman Orchestra.
Around the world, mesmerized audiences buzz from the thrill of MP's unbelievable vocal acrobatics and delightful orchestrations, their polished, yet authentic stage presence, and the true, artistic experience they create by the human voice alone. These pros deliver successful events of every size for promoters of every kind. rarely MP is not immediately re-booked for return engagements.
Each of MP A Cappella Groups four original CDs have received rave reviews and multiple awards, including Best Pop-R and B Song, Best Male Vocal, and a Contemporary A Cappella Recording Artist Award. Approximately 50,000 units have been sold between the three recordings. Two new CDs are in production for 2004, one containing MP's critically acclaimed, original pop compositions and the other, a jazz favorites collection.
MP A Cappella Group is also available for radio, TV, film, phone, press interviews, as well as a wide variety of school and community educational programs involving workshops, clinics, and master classes. Please inquire for formats and content of residency activities.
Song List:
Repertoire and Recordings

Covers
I Wish – Stevie Wonder
On Broadway – George Benson, The Drifters
Shining Star – Earth, Wind, and Fire
Fantasy – Earth, Wind, and Fire
Thats the Way Uh-huh, Uh-huh I Like It – KC and The Sunshine Band
Boogie Oogie Oogie – A Taste of Honey
Higher and Higher – Jackie Wilson
Over The Rainbow – Judy Garland
29 Ways – Willie Dixon
All Blues – Miles Davis
Have a Talk With God – Stevie Wonder
Let's Groove Tonight -Earth, Wind, and Fire
My Funny Valentine – Standard
Night & Day – Cole Porter
My Favorite Things – Rodgers, Hammerstein
Northwest Passage – Woody Herman Big Band chart
What Are You Doing The Rest Of Your Life – Jazz Standard
Baby I Need Your Lovin' — Motown, The Four Tops
Wont You Be My Neighbor – Fred Rogers
Love the One You're With – Steven Stills
How Shall I Fitly Greet Thee – Traditional Hymn
Almost Like Being In Love – Michael Johnson
Somethin' About You – Level 42
Come Together – The Beatles
Still The One — Orlean
Change In My Life – Gospel-Inspirational – Billy Straus from film Leap of Faith
September – Earth, Wind and Fire
This Masquerade – George Benson
TV Theme Medley I Love Lucy , Muppets , Price Is Right , Cheers, Jetsons , The Jeffersons
Celestial Sojourn – Contemporary Classical wordless fanfare/processional
Kiss, Prince Medley – Prince
Too Much Heaven – Bee Gees
Jesus To A Child – George Michael
The Star-Spangled Banner – National Anthem
Holiday customized music available.
Originals can be easily rewritten with words to match vibe, feel for usage or turned into wordless background vocal beds
Suddenly You Pop
If We Try Med Rand B
If I Lost You Ballad, Pop
A Mile in My Shoes Inspirational,Pop,Ballad
Hold On My Heart Ballad,Pop
You Need To Know  R and B
Human Song R and B, Funk
I Found A Love In You R and B, Jazz
Somebody Love Me Pop, R and B
Without Your Love Med, Funk, Rock
Why Cant We All Slow,Jazz, Inspirational
Got a Friend- pop, funk