We have a roster of great DJs and MCs for any event in Southern California. We travel from LA to San Diego, Santa Barbara to Palm Springs. Our DJ services provide a wide variety of any, all songs and music requests are welcome. Whether you're looking for a Wedding DJ, corporate DJ, holiday party DJ, company party DJ, kid's party DJ, birthday party DJ, or, anniversary DJ, we'd be happy to help! We cover all of Southern California with Los Angeles DJs, San Diego DJs, Orange County DJs, Santa Barbara DJs, Palm Springs DJs and any cities in between. Check out more information below!
We provide the Best DJ's For Events Parties and Weddings  in Los Angeles and all of California.   All DJ services include MC'ing,  Song Requests and pre-planning with a timeline.   We also have dance-atmosphere lights upon request
DJ Jon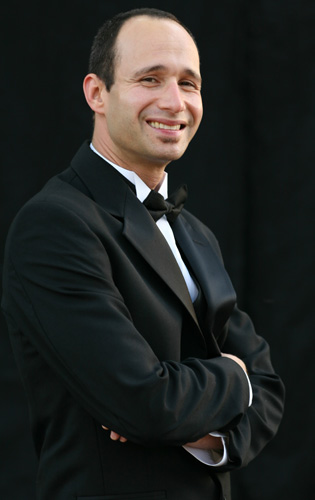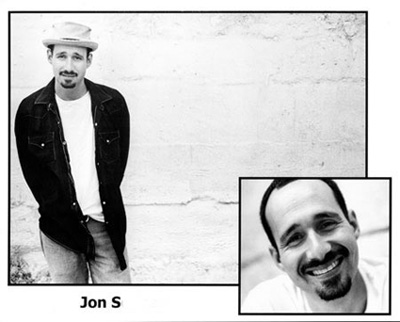 Jon S.comes to us originally from Boston. Jon's number one passion is music. He has been writing, performing, and mixing music since 1988, and feels fortunate to have been able to turn his love for music into a career. As a DJ, Jon has a vast knowledge of countless songs -25,000 plus song list, styles, and genres, prompting his friends to nickname him -the human jukebox. At your next event, try to stump Jon with a music request- chances are he will know it. Jon has a great time as a DJ and it shows. Jon is very personable and great with people. He is very experienced and extremely comfortable to Emcee your whole event-wedding-party. He also has a sound system for any other needs. Jon is an accomplished guitar player and can play cocktail music specializes in Jazz-Blues and Folk with a touch of little Bossa Nova live before going into the DJ mode if requested.
---
 T – (DJ/MC/Karaoke)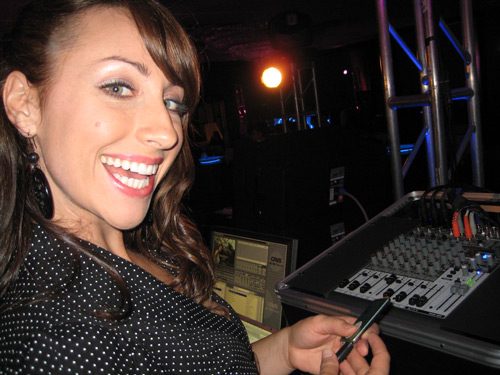 Our DJ/Karaoke artist nicknamed T is an experienced and multi-talented performer with an infectious love for music. As a singer, karaoke DJ-MC, entertainer, and host, T is the perfect addition to any event with her vibrant personality and professionalism, from parties to weddings to bar-bat mitzvahs-teen events, and many more. No gathering is too formal or informal.
With a professional sound system, dance-atmosphere lighting and a library of over 20,000 plus songs, your karaoke party will be the talk of the town. T will bring the fun and do all the work so that you and your guests can sing and dance the night away.  She has also done character work and hosted children's parties for a kids party company in New York City. She has a theater degree and has worked in comedy. She is also a great singer who can get your karaoke party started and bring guests out of their shells if need be.
A partial list of clients:
– Intel
– Wells Fargo
– Stater Brothers
– A&E
– MTV
-Apollo Investments
– Tzell-All Travel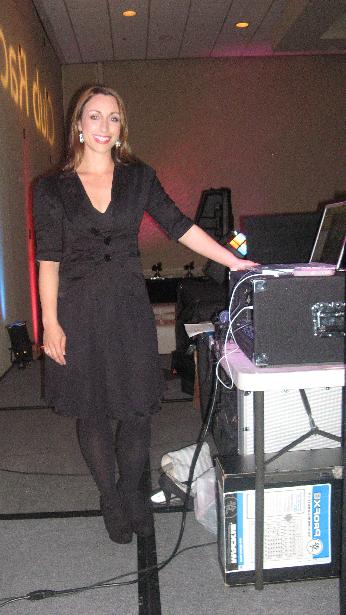 ---
DJ Mike C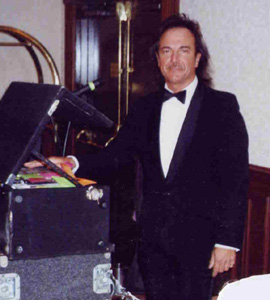 Mike C. is a high-quality professional disc jockey who has been D.J.ing since the mid-1980s in Los Angeles and surrounding areas. He has great experience and expertise in Weddings, Bar – Bat Mitzvahs- teen events, Corporate-Company-Themed Events, Holiday Events, Movie Wrap Parties and more. He keeps busy all year round and has worked with many celebrities. He has an extremely impressive Photo Album of Clients which can be viewed upon request
With approximately 30,000 songs to choose from, his catalog of music on mini discs, CDs contains all major music categories including: R & B, Disco, Funk, Soul, Swing, Latin, Motown, Pop, Jazz, Reggae, Rock, Club, Cocktail, and Country. Other requests available.
Special song editing and mixing is available for Wedding Ceremonies and Grand Entrance Themes. Other services include Sound Effects -Laser, Wall and Up Lighting, Karaoke style vocal elimination.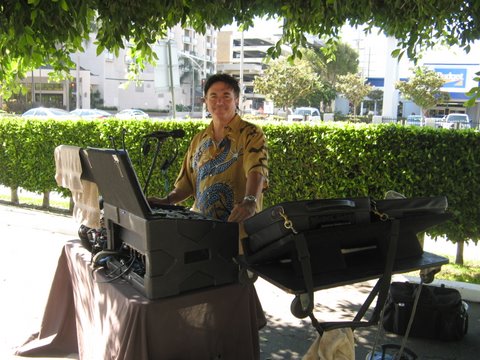 DJ Gabe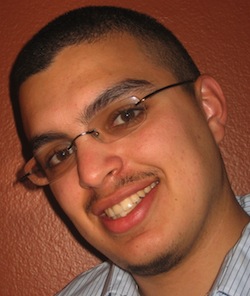 DJ Gabe is a trained musician and singer with a bachelor's degree in ethnomusicology from UCLA.  He is well versed in most all genres of music and has absolutely no problem getting the party started by playing great music and keeping the dance floor crowded.    He has MC'd just about every type of party or event imaginable with enthusiasm and professionalism.  He has experience with party goers of all ages and goes out of his way to make sure everyone is having a good time. He has a huge song list and also can provide dance and atmosphere lighting.  Gabe can also provide karaoke for your party or event as he has full equipment, a monitor, mic and karaoke books, lyrics and tracks.
DJ Vad (pictured below) brings a professional attitude, mix of any/all songs from his massive song list/genres and a great sound with his high end equipment.  His friendly personality enhances the evening and he includes any MC'ing needed.  You are in great hands with Vad for any type of event.  He can also play some latin guitar for the cocktail hour or before the party starts with dancing as he is a professional guitarist.
DJ Ben (DJ/MC/VJ)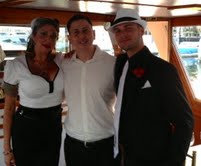 DJ Ben knows how to "get the party started. With over 14 years of experience in the mobile DJ business he has provided DJ-MC services for hundreds of events.  He takes pride in making every event a hit, and creating a memorable and joyful experience. His ability to mix all genres of music smoothly, and read the crowd to make sure everyone is having a good time on the dance floor is what sets him apart from other DJs. His MC skills help him keep the event running smoothly by making all the proper announcements at the right time.
Being a tech geek with a love for music videos, he has compiled a library of over 8,000 HD music videos ranging from the 60s up the the current hits of 2013.  So if you want to hear and see the music of your favorite genres including disco,funk,80s,90s,top-40,pop, EDM and more ask about the VideoDJ package.
His equipment includes: Professional high quality speakers, top of the line wireless mics, Pro club lighting and lasers, Fog Machine, HD Projector and 84 inch projection screen
Music library of over 30,000 songs in all genres including Top 40s, 50s 60s 70s 80s, disco, funk,motown,rock,classical,old school,electronic,hip-hop,salsa,spanish,freestyle,new wave, and jazz.
___________________________________________________________________________________________________________________________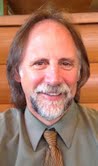 DJ Kevin
Kevin has been providing DJ services in the Los Angeles area for over 20 years plus, with a focus on weddings, corporate events, festivals, concerts and private parties.In addition to Kevins experience from many events over the years, Kevin also can provide Full Sound-PA, Lighting – Staging for any festivals, concerts or shows.
Kevin also does a great job as MC for your event, handling all the introduction and announcement duties and running the event schedule.  He has an extensive music catalog with over 15,000-20,000 plus songs that spans from the 20's to current hits, along with a selection of Latin dance formats.
Genres that you can have Kevin play include:
Big Band, 50s, 60s, Motown, 70s, Disco, 80s, Flashbacks, 90s, Jazz, Country, Current Hits, Top 40, House, Techno, HipHop, Latin, Salsa, Merengue, Cumbia, Reggaeton to name main categories.Kevin uses all professional grade sound equipment and lighting systems with on-site backup equipment to ensure your event will continue uninterrupted. He prides himself on being positive, easy to work with, flexible, personable and focused on you and your guests' satisfaction and enjoyment.  We know you will be very pleased and have a great time with Kevin as your DJ-MC.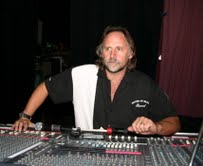 Sample Song List
TOP 40 AND POP
This collection is updated weekly
CLASSIC ROCK
AC-DC , Aerosmith , Eagles , Steve Miller , Rolling Stones , Queen , Etc.
HARD ROCK – SOFT ROCK
Beatles , James Taylor ,Elton John , Jim Croce , Carly Simon , Etc.
NEW ROCK
Linkin Park , Creed , Yellowcard , Lenny Kravitz , Sum 41 , Coldplay , Etc.
DISCO
Bee Gees , Kool and The Gang , Anita Ward , Abba , Chic ,  Lot of Disco

COUNTRY New – Old
Tim McGraw , Kenny Chesney , Toby Keith , Gretchen Wilson , Patsy Cline , Faith Hill , Shania Twain , Hank Williams , Johnny Cash, Alan Jackson , Garth Brooks , Brooks & Dunn , The Judds , Steve Holy , Alabama , Willie Nelson , Etc.

ALTERNATIVE
Red Hot Chilli Peppers , No Doubt, Green Day , Smash Mouth , Offspring , Etc.

R-B , New – Old
Usher , Marvin Gaye , Beyonce , Al Green , R Kelly , Alicia Keys , Etc.

HIP-HOP
Jay-Z , Kanye West, Drake , Tyga , Lil Wayne , Tupac , Pitbull ,Snoop Dogg,  Nicki Minaj , Wiz Khalifa, Big Sean , Ying Yang Twins , E-40 , Etc.

OLD SCHOOL
Gap Band , Commodores , George Clinton , Zapp – Roger , Etc.

MOTOWN
Temptations , Smokey Robinson , Jr. Walker , The Supremes , Otis Redding , Etc.

70s – 80s
From Michael Jackson to The Romantics to New Order, Etc.

POPULAR Standards
Frank Sinatra – Dean Martin , Tony Bennet , Neil Diamond , Etc.

50s – 60s
Elvis, Beach Boys, Beatles, Jerry Lee Lewis, Carl Perkins, Buddy Holly, Etc.

BIG BAND – SWING
Glenn Miller , Benny Goodman , Tommy Dorsey , Artie Shaw , As well as 40s and a great selection of new swing

REGGAE
Bob Marley , UB 40 , Alpha Blondy , Wailing Souls , Jimmy Cliff , Etc.

GROUP PARTICIPATION
Cha Cha Slide – Electric Slide , Conga , Hokey Pokey , Y.M.C.A. , The Chicken Dance , Snowball Dance , Macarena , Musical Chairs , Limbo Rock

SPANISH – LATIN – MEXICAN
SALSA  CUMBIAS  RANCHERAS  CORRIDOS  MARIACHI  MERENGUE  BANDA  TRIOS  VALSES  ROCK EN ESPANOL  SAMBA  LAMBADA  BALLADS  TEX-MEX  TEJANO  NORTEÑA MUSIC  TRADITIONAL – CONTEMPORARY ARTISTS

CHRISTIAN
Michael W. Smith , Jars Of Clay , Susan Aashton , Amy Grant , Etc.

BALLROOM CHA-CHA  WALTZ  TANGO  FOXTROT  RHUMBA  MAMBO  SAMBA POLKA

HOLIDAY MUSIC  HAWAIIAN  JAZZ
____________________________________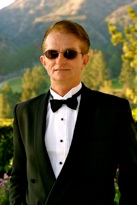 DJ,  MC , Karaoke, VJ- JIM
Specializing in weddings, corporate events and special occasions. Music for all age groups.  Classy and Conservative or Lively and Fun… Jim can handle it all. Jim has performed at most hotels and banquet facilities in Southern California.
We can put together a combo DJ + live band that plays Sinatra and Michael Buble' to Motown, Classic Rock, Disco, Jazz, Swing, Blues, Country, Cocktail music, Dinner music, Dancing music. Formal attire. All players are top musicians from Television, Film and Recording Artist. From beautiful ceremonies, cocktail hours, weddings, wine tastings to corporate events.  They will keep your crowd happy, take song requests and emcee your special event.  Band + DJ options available.
Karaoke option plus Video DJ option.
Jim can also add live piano or guitar for ceremony or cocktail hour.


Sample Live Band Song List
1.  Addicted To Love – Robert Palmer
2.      All Of Me – Standard
3.     Alley Cat – Standard
4.     Always – Atlantic Star
5.     Always And Forever – Heatwave
6.    Always On My Mind – Willie Nelson
7.    And I Love Her – The Beatles
8.   Anniversary Waltz – Standard
9.   Autumn Leaves – Standard
10.   Besame Mucho – Standard
11.   Bill Bailey – Standard
12.   Blowin' In The Wind – Bob Dylan
13.   Blue Moon – Standard
14.   Blueberry Hill – Fats Domino
15.   Born On The Bayou – Credence Clearwater
16.   Bridal March – Vaugner
17.   Burnin Love – Elvis Presley
18.   By The Time I Get To Phoenix – Glenn Campbell
19.   Bye Bye Love – The Everly Brothers
20.   C Jam Blues – Standard
21.   Can't Help Falling In Love With You – Elvis Presley
22.   Catch The Wind – Donovan
23.   Celebration – Kool & The Gang
24.   Chantilly Lace – The Big Bopper
25.   Cherry Pink & Apple Blossom White – Standard
26.   Close To You – The Carpenters
27.   Comin' Home – Jimmy Smith
28.   Could I Have This Dance – Anne Murray
29.   Country Roads – John Denver
30.   Cracklin Rose – Neil Diamond
31.   Crying Time – Ray Charles
32.   Desperado – The Eagles
33.   Didn't We – Standard
34.   Do It Again – Steely Dan
35.   Do You Know The Way To San Jose – Burt Bacharac
36.   Dock Of The Bay – Otis Redding
37.   Don't Be Cruel – Elvis Presley
38.   Driving My Life Away – Eddie Rabbit
39.   Endless Love – Lionel Ritchie
40.   Evergreen – Barbara Streisand
41.   Evil Ways – Santana
42.   Feel Like Making Love – Roberta Flack
43.   Fly Me To The Moon – Frank Sinatra
44.   For The Good Times – Ray Price
45.   Forever & Ever Amen – Randy Travis
46.   Georgia – Ray Charles
47.   Get Back – The Beatles
48.   Girl From Ipanema – Antonio Carlos Jobim
49.   Gloria – Them
50.   Good Hearted Woman – Willie Nelson
51.   Guantamera – Standard
52.   Have I Told You Lately – Van Morrison
53.   Hawaiian Wedding Song – Traditional
54.   Help Me Make It Through The Night – Tammy Wynette
55.   House Of The Rising Sun – The Animals
56.   I Cross My Heart – George Straight
57.   I Feel The Earth Move – Carol King
58.   I Left My Heart In San Francisco – Tony Bennett
59.   I Saw Her Standing There – The Beatles
60.   Im' In The Mood For Love – Standard
61.   I'm Walkin' – Fats Domino
62.   In The Mood – Glenn Miller
63.   It Had To Be You – Frank Sinatra
64.   It's A Rainy Night In Georgia – Ballad
65.   It's Hard To Be Humble – Mac Davis
66.   It's Impossible – Perry Como
67.   It's Too Late – Carol King
68.   Johnny B Good – Chuck Berry
69.   Joy To The World – Three Dog Night
70.   Just The Way You Are – Billy Joel
71.   Just You And I – Eddie Rabbit
72.   Kansas City – Standard
73.   King Of The Road – Roger Miller
74.   Knock On Wood – Wilson Pickett
75.   La Bamba – Ritchie Valance
76.   Lady – Kenny Rogers
77.   Lady In Red – Chris Deburgh
78.   Lady Want To Know – Michael Franks
79.   Land Of A Thousand Dances – Wilson Pickett
80.   Lay Lady Lay – Bob Dylan
81.   Let It Be – The Beatles
82.   Little Sunflower – Freddie Hubbard
HERE'S WHAT PEOPLE SAY ABOUT DJ JIM
Jim was exceptionally qualified. He did an outstanding job. He was organized, well prepared, charming, and was a big part of party being the success that it was. He worked extremely well with caterer and other entertainer. He also has an amazing voice. Overall I would rate him a 10. I cannot write enough good things about him. We were extremely pleased with his performance and will recommend him often in the future. Sonia Banon
It was surely a memorable party for us (the hosts) and to our guests having Jim playing the best music. That night was so colorful for our birthday celebrant when everybody is having so much fun dancing, dancing, dancing and dancing. He knows the song to play during cocktail – no host, during the program, a toast and most especially dancing time. I will definitely get Jim for our next event. Thanks a lot Jim. –Zaida F, Oxnard, CA
Jim made our event one to be remembered by all. His talent and charisma did not go unnoticed and I was very pleased knowing he would come through with his promise of making Steves 50th birthday party a fun and memorable celebration. Thank you Jim! We will absolutely keep you in mind for our next party! –Sandra S, Newport Beach, CA
I cant say enough good things about Jim – he is a true professional. His knowledge and experience clearly separates him from the rest! Our celebration was a great success due to Jims organization, music and mc'ing the night of. He is worth every penny and more! Thank you Jim. –Amy M, Santa Clarita, CA
We hired Jim for our wedding reception and were very satisfied with our choice. He understood and gave us what we wanted. He organized our grand entrance and all the other events during the reception as well as coordinated with our photographer and venue to make our day flow beautifully. Jim was also friendly and easy to work with. I would definitely recommend him. Thank you Jim! –Kristen R, Long Beach, CA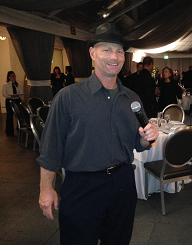 Todd Elliot (pictured above) will help you along the way leading up to your event or wedding with pre-coordination including song requests, questions and your timeline. He also can be onsite for day of coordination and interact with guests as he is very outgoing and personable with all of your guests and extremely professional.  His MC experience makes the whole evening flow and full of fun.  He can also personally provide strolling magic and dance interaction, motivation, instruction and performance with a partner upon request. Todd follows the timeline with all the announcements and introductions for Weddings and Corporate Functions while also being able to interact with kids and teens at those type of events at their level to enhance the party.  He can also run and announce any live Live Auction or Raffle.  Click on the below videos to view more